Not long ago, I put up an infographic I found detailing the martial arts styles and experience of a number of celebrities (it's here – but I recommend reading this list instead).
After looking at it, I felt I could come up with a much more comprehensive list – so here I am to deliver!
But as I was writing this list I realized that it was far too long for just one post. So I decided I would split it into two posts, with the first, below, being mainstream celebrities and the second focusing on our favorite martial arts heroes (this list is now up – check it out here)
So without further adieu, here's the first half listing the martial arts background of many mainstream celebrities!
Actors & TV Personalities
You've seen these people in movies, on television shows quite often staring at you from the other side of the glass…
…creepy.
At least you can stare back!  While you're at it, let's see what these people do to keep themselves suitably lethal in their lives.
Joe Rogan

He's a comedian, iTunes podcaster and commentator of the UFC.  So naturally he's got a little (OK, a lot of) martial arts behind him and he stays in ridiculously good shape.
Here's what he has to his name:
Taekwondo Black Belt – winning 19 Us Open Tournaments
Brazilian Jiu Jitsu Black Belt
Trained in MMA & Muay Thai
If you enjoy this article, please share this post on Facebook | Twitter | Google Plus
Robert Downey Jr

How freakin unbeatble would Ironman be with some Kung Fu up his sleeve? Well, no more than he is already, I mean he has lasers, rockets and can fly.
Nevertheless, Robert Downer Jr himself is a man who has had his foot in the Kung Fu door for many years, becoming quite proficient in the art of…
…drumroll please:
Wing Chun – starting back around 2005.
Michael Clarke Duncan

While pictured above wearing a blue belt (which is nothing to sneeze at when it comes to BJJ), Michael Clarke Duncan had earned himself a Purple Belt in the art of Brazilian Jiu Jitsu before he died.
This is a pretty impressive feat as it can take some years to get a purple belt in the art – with the average BJJ black belt taking 13+ years to earn. Being such a big guy, he would have been a monster to wrestle with!
Brazilian Jiu Jitsu Purple Belt
Paul Walker

The late Fast and Furious star was quite the martial artist himself.  While alive he wore a Brazilian Jiu Jitsu brown belt, with his black belt being awarded to him at his funeral.
What a lot of people also don't realize is Paul also trained in the art of Muay Thai for years also, and saw the two as a fun way to keep fit.
Brazilian Jiu Jitsu Black Belt – presented at his funeral.
Muay Thai
Chris Conrad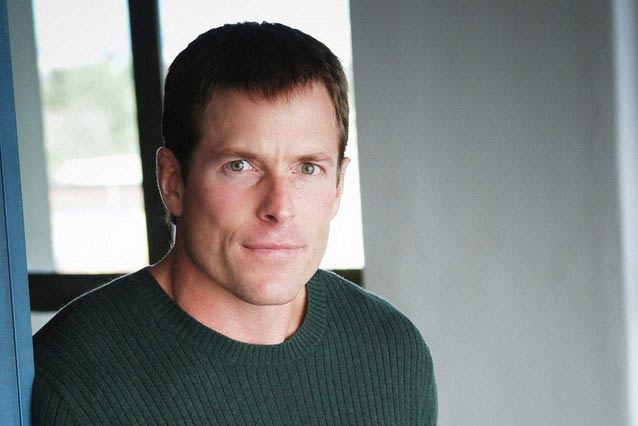 Chris is a movie and television actor who has also found a little extra fun rolling around on the floor in fancy pajamas.  You might notice a trend forming here, he loves the art of Brazilian Jiu Jitsu!
Brazilian Jiu Jitsu Purple Belt
Kickboxing
Wrestling
Arnold Schwarzenegger
This one's kinda funny, but still worth a mention.
The Austrian Oak, the Terminator or more specifically (in this case) the Commando. Arnold Schwarzenegger undertook extensive Martial Arts training under Michael M. Vendrell when filming 'The Commando'. Vendrel went on to say that he estimated Schwarzenegger's skill level to be roughly that of a second degree black belt.
On top of the that, Arnold received an 'honorary' 1st Dan Black Belt in Taekwondo about 10 years ago.  So he's ranked and has the skill, they're just a little mismatched.
He's also received awards for his accuracy in weapons handling on his films. Arnold is a man with meticulous attention to detail.
Taekwondo Honorary 1st Dan Black Belt
Second Dan Black Belt Skill level according to Michael M. Vendrel
  If you enjoy this article, please share this post on Facebook | Twitter | Google Plus
Jessica Biel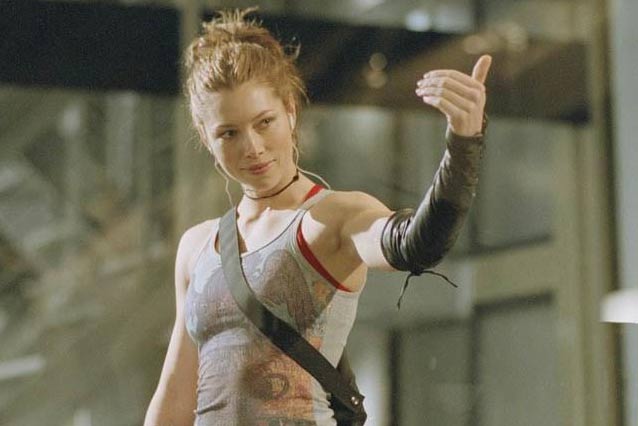 You saw her kicking ass in Blade Trinity, having started learning Martial Arts for the role.  Well Jessica Biel keeps it up by using the arts to keep fit. She refers to her training mostly with he generalized "martial arts" but she has specifically mentioned that she trained in Kick boxing during one interview.
Kickboxing
Various Martial Arts
Jessica Alba
What guy doesn't like Jessica Alba?
Well you better stick to your best behavior because she keeps herself fit and thin by training regularly in Taekwondo.  So she'll give you a good kickin' if you give her a reason!
Sean Connery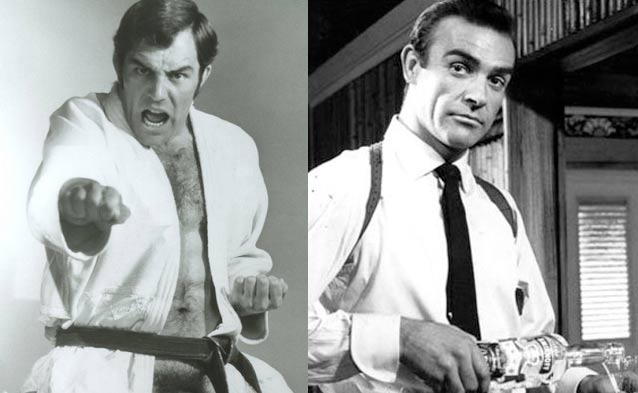 Bond himself and former Mr Universe (oh yeah, he pumped the iron back in the day – check him out here) does actually have some skills! He's trained in Kyokushin Karate and has reached the level of first degree black belt.
He even broke his instructor's wrist training, which angered his instructor so much that he broke Sean's wrist in return! I'm glad the people I train with have a more evolved sense of temperance 🙂
Kyokushin Karate  1st Dan
 If you enjoy this article, please share this post on Facebook | Twitter | Google Plus
Michael Dudikoff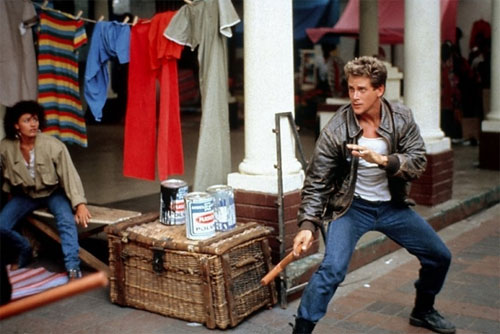 The American Ninja has some real moves, he trains regularly in Brazilian Jiu Jitsu under Rorian Gracie and is very active in the art.
Taylor Lautner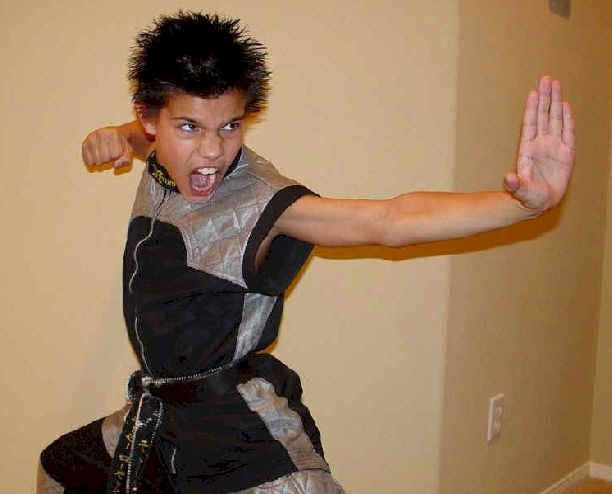 That kid from the Twilight movies?  Yeah, he's been doing Karate his whole life and has even won medals and competed throughout his childhood! Imagine adding some martial arts action into those Twilight movies!
Diego Klattenhoff
This Canadian Actor follows the martial arts fitness trend by dedicating himself to training in Muay Thai.
Ed O'Niell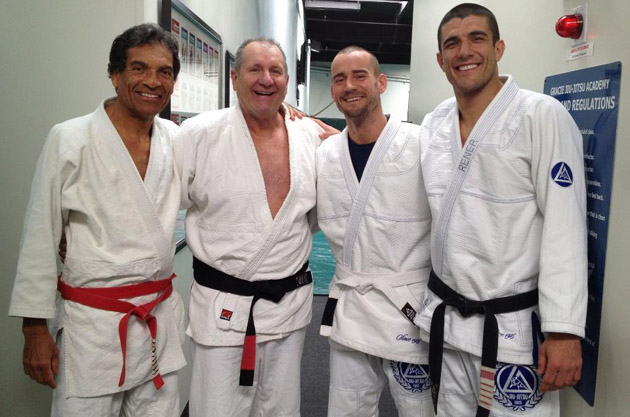 Remember Al from 'Married with Children'?  He seemed like quite the miserable family man – well that man was played by Ed O'Neill, who has since spent 16 years attaining his Black Belt in Brazilian Jiu Jitsu, and keeping up with his training for years since.
A BJJ Black Belt is nothing to sneeze at, so naturally I'm impressed!
Brazilian Jiu Jitsu 1st Dan Black Belt
Christian Bale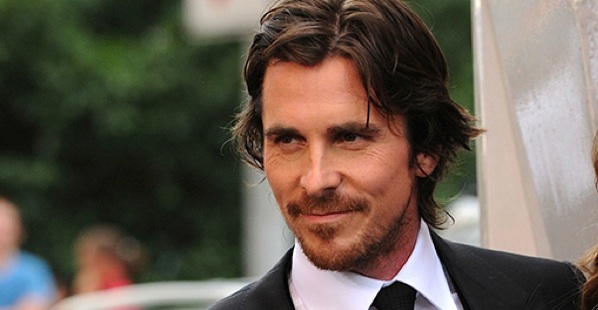 I'm Batman!
Ok, he's done more than just Batman, but that's how I'll always remember him – as John Connor sent back through time to try and pass himself off as Bruce Wayne, dressing up in a Bat costume.  Bad ass.
I do like Batman movies though, and it's cool to see a guy playing the role who has some martial arts training, as Christian Bale trains Wing Chun under Eric Oram (who also trains Robert Downey Jr) and has some years of training under his belt. Don't mess with this guy, he's a real Psycho (yeah, pun intended).
Michael Imperioli
Taekwondo has "changed my life", according to Sopranos actor Michael Imperiolo and turned his whole family toward a life of health and away from the "pack a day" smoking habit he once had. Nice work Michael!
Ryan Gosling
The guy all the girls want also happens to have some moves, he trains Muay Thai to keep in shape.
Sarah Michelle Gellar
Sarah had to kick some ass to impress her audience during her reign as Buddy The Vampire Slayer, so naturally she trained regularly in the king of all kicking martial arts, Taekwondo – earning herself a 1st Degree Black Belt.
Taekwondo 1st Dan Black Belt
Steve McQueen
Tough guy Steve McQueen was one of Bruce Lee's personal Jeet Kune Do students!  According to Lee he was a gifted fighter who "had the toughness in him".
Jennifer Aniston
One of the 'Friends', Jennifer Aniston keeps herself young and in shape by training in Budokon created by Cameron Shayne.
Milla Jovovich
This kick ass action actress from the Resident Evil movies enjoys wrestling around on the ground with other martial artists.  She's training in Brazilian Jiu Jitsu!
Micky rourke
You know this on screen tough guy, he used to box professionally!  Crazy stuff. On top of that he sought out a martial arts instructor to help boost his chances of appearing action films some time ago, he ended up studying under Taejoon Lee and learning Hwa Rang Do.
Professional Boxer
Hwa Rang Do Practitioner
Mark Wahlberg
Getting himself prepared for the days when his Funky Bunch weren't around for back up, Marky Mark trains very frequently in boxing in his own personal gym (which is bigger than my god damn house). Apparently he has some good moves too!
Brad Pitt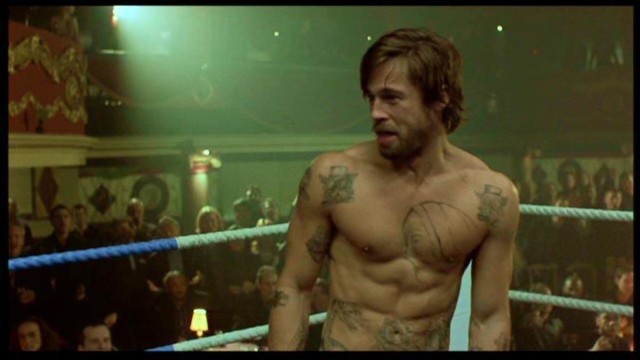 Straight out of the Fight Club into one of history's greatest warriors (Achilles in Troy), Brad Pitt has played many tough guys in his career.  Naturally, Brad decideds to train to protect himself, so he took up Krav Maga with his wife Angelina Jolie.
Angelina Jolie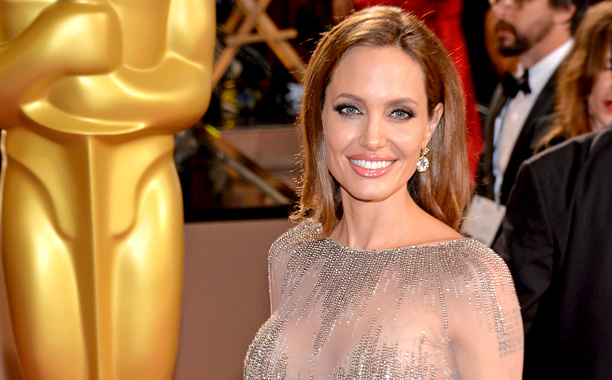 Mentioned above, Joile trains in Krav Maga with her husband Brad Pitt.  A real Mr & Mrs Smith duo.
Daniel Craig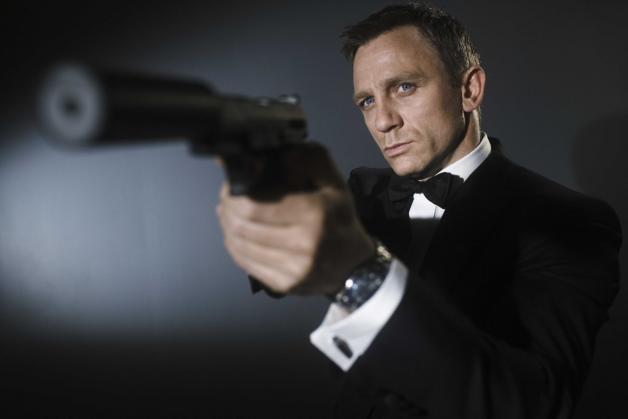 The Krav Maga train keeps on rolling, this time James Bond himself has dedicated time to the art!
Courtney Cox & David Arquette
As mentioned earlier, Jennifer Aniston got Courtney Cox and her now husband David Arquette into Budokon when they were working together on 'Friends'.
David Bautista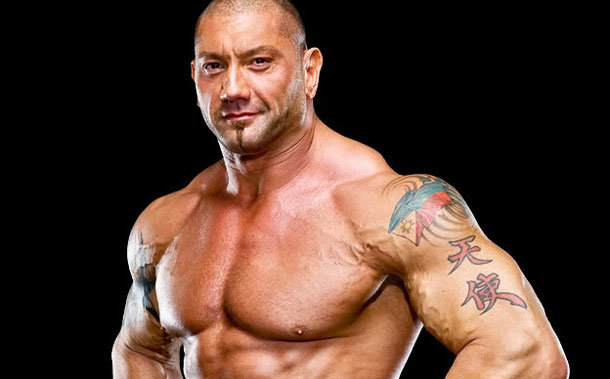 We know this massive guy has some strength and a background in wrestling, but big Dave has also competed in MMA and holds a Brazilian Jiu Jitsu purple belt.  Bad ass!
Wrestling (yes, actual wrestling)
Brazilian Jiu Jitsu Purple Belt
MMA
Jason Scott Lee
I know, Jason Seems to be a 'martial arts movie star' but it I think that's pretty borderline.  He was a mainstream actor before he studied martial arts and is known for a lot of movies outside of the martial arts genre, so I included him here.
Since portraying Bruce Lee in Dragon: The Bruce Lee Story, Jason has taken up Jeet Kune Do for the last 22 years and become an instructor.  A JKD instructor is a massive accomplishment and, like a Brazilian Jiu Jitsu Black Belt, one of the most difficult credentials to attain in all of martial arts – so this guy can now officially kick ass despite having no training before becoming famous in Dragon.
He also has some limited experience in Shaolin Kung Fu – check out this documentary he filmed a couple years ago.
 If you enjoy this article, please share this post on Facebook | Twitter | Google Plus
James Coburn
James Coburn is another one of Bruce Lee's private students.  He is often referred to as the 'melow' one between himself and Steve McQueen (the 'tough' one).
Rick Yune
Rick Yune is no joke! This guy can kick ass.
Rick Yune grew up studying martial arts and competing regularly, qualifying for the Olympic trials at the age of 19 for Taekwondo and fighting for a Golden Gloves title in boxing. He has also studied other styles, but these styles have been kept relatively secret (at least to me anyway)
Liam Neeson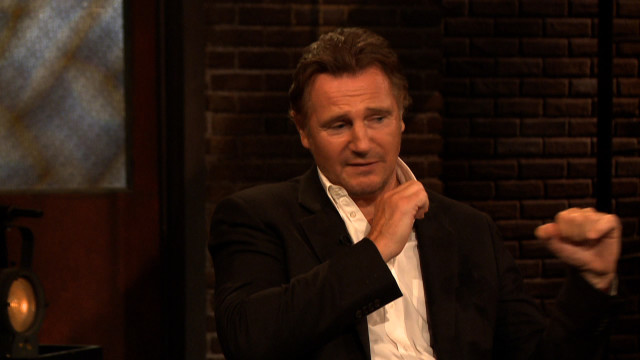 He won't be taken, he'll throat chop his way through any assortment of thugs he needs to.
Seriously though, Liam Neeson isn't to be tangled with. In his younger years Neeson trained and fought as a boxer, competing in Golden Glove matches.  Sure, there's no throat chops in Boxing, but I think after watching taken we can add it to the list.
Boxing
Throat chopping (have you seen Taken?)
James Caan
James Caan has been working hard in the movie industry for 50+ years, but he spent a good 30 years studying Karate. He trained under Takaruki Kuboto in the style of Gosoku Ryu Karate and achieved the ridiculously high rank of 6th degree black belt. Damn!
Gosoku Ryu Karate 6th Dan Black Belt
Steve Irwin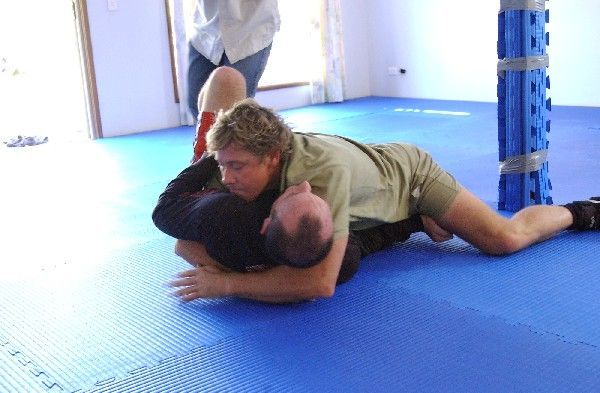 How do you think he learned to wrassle Crocodiles? Well, I'm sure there's actually no link, but Steve Irwin, the Crocodile Hunter was training in Brazilian Jiu Jitsu before he died!
Carrie Ann Moss
Yep, Trinity herself has a background in martial arts also!  Carrie Ann Moss has a background in Shaolin Kung Fu.
Bo Svenson
Bo Svenson is more than just another classic Hollywood actor, this guy dedicated himself to years of Judo practice, earnign himself a 4th degree black belt in the process.  Not one to tanlge with!
Eric Roberts
He's the best of the best (get it?) – well, one of them.  But in order to do the flashy kicks Eric Roberts needed some training, so he got his 1st degree black belt in Taekwondo.
Taekwondo 1st Dan Black Belt
Forest Whitaker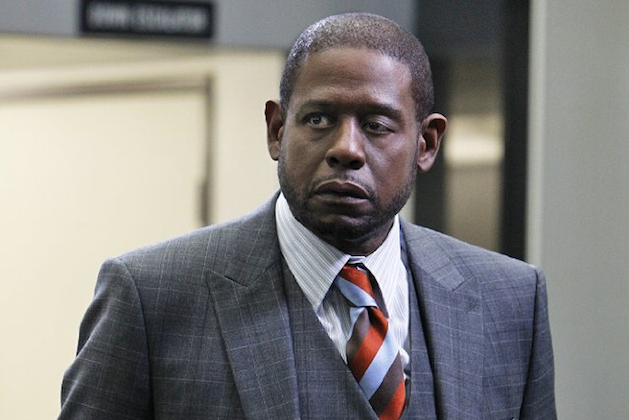 This guy has popped up in many movies over the years, but I never would have suspected a martial arts background.  Forest has a 1st degree black belt in Kenpo Karate.  Nice work!
Sean Patrick Flanery
This guys been acting for a long time, but training in Martial Arts even longer.  Since he was nine years old he's been training and exploring many different styles.  He started out in Taekwondo (not Karate has people might think) and eventually ended up in Brazilian Jiu Jitsu, earning Black Belts in these styles.  Nice work!
Brazilian Jiu Jitsu Black Belt
Taekwondo Black Belt
Naomi Watts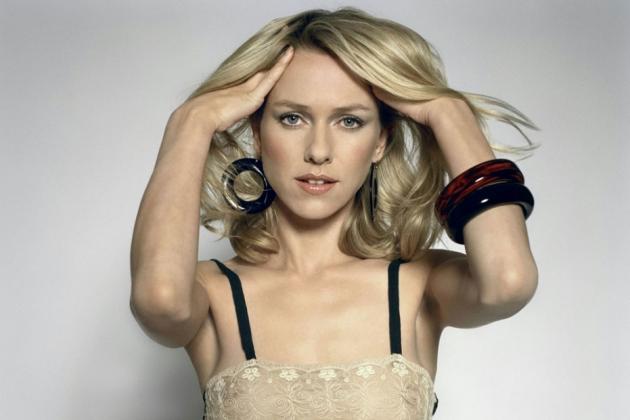 Some of these actresses kick butt!  Naomi trains in Brazilian Jiu Jitsu and has previously trained in Judo, competing in Judo competition.  Nice work!
Lucy Liu
She was one of Charlies Angels and held a presence as woman who could kick your ass – hence the appearance in Kill Bill! Well, she trains in a hardcore knife fighting and open handed art called Silat!
Ashton Kutcher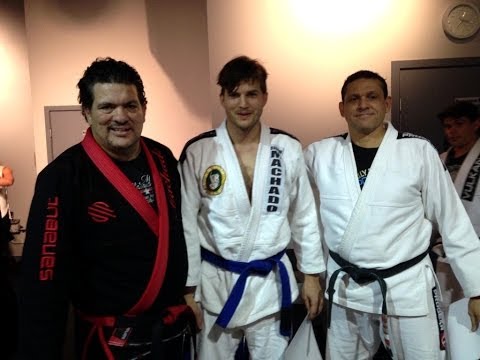 He's a funny guy, but he could easily throw you on your ass and tap you out! Well, I'm not sure exactly how skilled he is, but Ashton Kutcher has a solid martial arts background also!
He grew up wrestling in Iowa and loved it. Since then he searched for the next art closest to wrestling and found Brazilian Jiu Jitsu – which he just received his Purple Belt in last year.  Nice work.
Note: There is a photo circulating of Ashton wearing a Black Belt, but this belt was borrowed for the day and he holds no such rank… yet.
Brazilian Jiu Jitsu Purple Belt
Kevin James
The funny man who showed off a few moves in his film Here comes the Boom.  Well Kevin has put some solid time in training in Mixed Martial Arts and is quite good friends with Bas Rutten – a legend of the sport.
Katheryn Winnick
This Canadian Actress shouldn't be tangled with.  She's a 3rd Degree in Taekwondo and has even competed, earning a silver medal in some Canadian National Finals!  She has also opened a handful of martial arts schools.
Taekwondo 3rd Dan Black Belt
Jack Black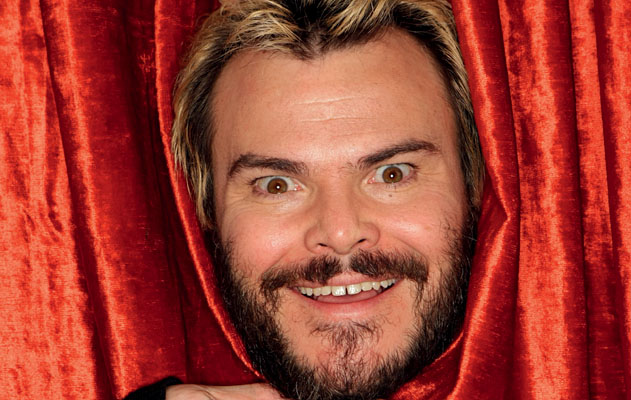 Why save Martial Arts for the dojo?  Why not jump on stage and do a Tiger Roll during your performance? Jack Black has fun with his training background whilst performing, thanks to basic training in Judo.
Devon Aoki
She's too Fast and too Furious (oh I'm smashing the lame puns today!).  This tiny supermodel has a strong background in American Hapkido Karate, holding a Black Belt in the style along with an honorary Black Belt from the World Tukong Martial Arts Federation.
American Hapkido Karate Black Belt
Evan Rachel Wood
She started young this actress!  Earning her Black Belt in Taekwondo at the age of 12.
Bear Grylis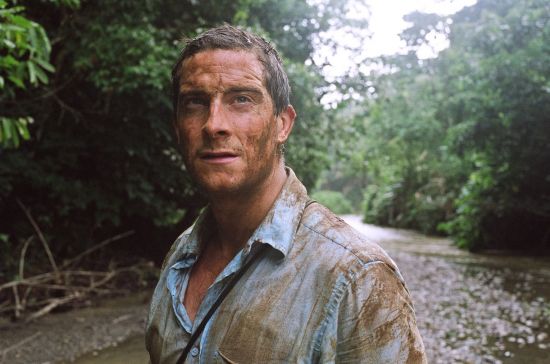 This guy knows how to survive in many situations, turns out he can kick you ass in a fight AND if it happens to be on a plane he can jump out and skydive his way into the wilderness before filming a TV show.  That's talent.
I guess it makes sense, he's Ex SAS, 2nd degree black belt in Shotokan Karate and trains in Ninjutsu.
Shotokan Karate 2nd Dan
Ninjutsu
John Cusack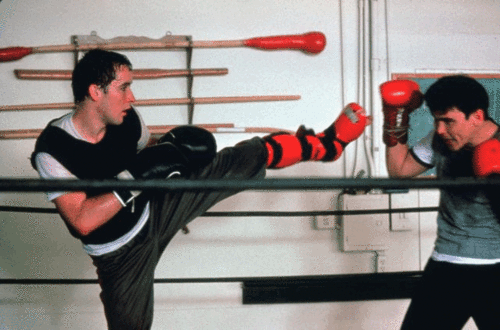 This guy will really kick your ass.  He doesn't look mean or tough but he's trained under the world's most famous Kick Boxer, Benny The Jet Urquidez for over 20 years, achieving a level 6 black belt. Shit!
Urquidez Ukidokan Kickboxing Level 6 Black Belt.
Guy Ritchie
Another serious martial artist finds his way onto film. Guy Ritchie is no slouch with his extensive background in Judo and Brazilian Jiu Jitsu.
Judo Black Belt
Brazilian Jiu Jitsu Black Belt
Ryan Phillipe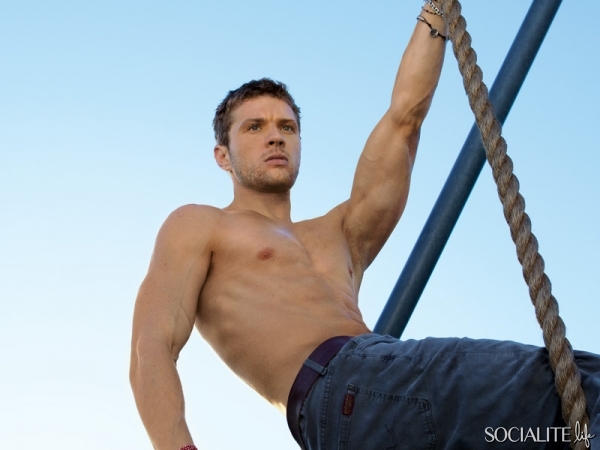 He knows Taekwondo, but it still didn't protect him from the homicidal fisherman in 'I know what you did last summer'.  Maybe next time 😉
Christian Slater
Slater used to have a lot of personal issues with his height, so he started training in Karate to overcome his feeling of inferiority.  He earned himself a Green Belt.
Nicolas Cage
"Put the bunny back in the box"
I'll always remember that line from Con Air, he's an entertaining guy Nicolas Cage but I didn't know he could roll on the mats! He trains Brazilian Jiu Jitsu under the UFC champ Royce Gracie.
Jim Carrey
He's a crazy, funny guy but he's also surprisingly skilled in the arts, Jim Carrey has attained a Brown belt in Brazilian Jiu Jitsu.  As mentioned earlier, any color of belt in Brazilian Jiu Jitsu takes years of training, with brown representing a minimum of 5 – 10 in most cases.  So the funny man knows hist shit on the ground!
Brazilian Jiu Jitsu Brown Belt
James Cagney
This is an old-skool on screen star right here!  James Cagney was actually a Black Belt in the art of Judo!  Quite impressive.
Lorenzo Lamas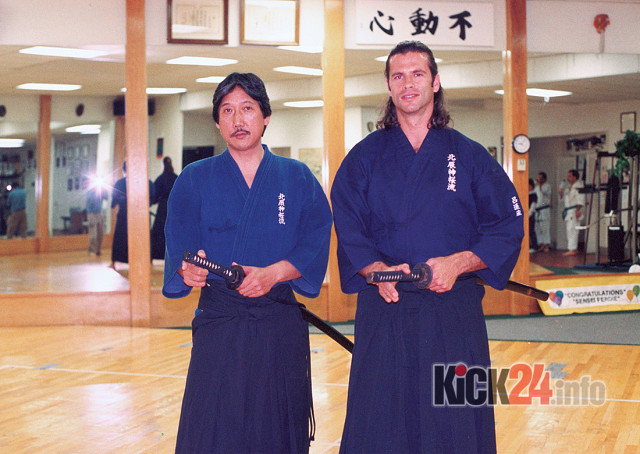 This actor got serious about martial arts in the late 70's/early 80's and sought out instruction in Taekwondo and Shotokan Karate – and earned black belts in both!
Shotokan Karate Black belt
Taekwondo Black Belt
Mel Gibson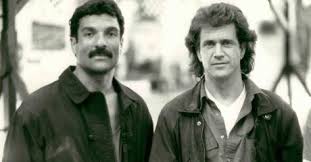 You've seen the Lethal Weapon scene, Gibson uses Jiu Jitsu (poorly) to subdue his opponent.  Well apparently he kept up his training in BJJ and also Tai Chi to become quite skilled at both arts!
Brazilian Jiu Jitsu
Tai Chi Chuan
Khalil Kain
Khalil Kain or Raheem Porter in Juice is also a man with some skill, he has earned himself a Black Belt in the art of Hapkido.  That's no small feat!
Emmanuel Lewis
'Webster' Star Emmanuel Lewis is no slouch, he's kept quite active since his television days by studying Taekwondo – in which he has a Black Belt!
 If you enjoy this article, please share this post on Facebook | Twitter | Google Plus
---
Athletes
I'm not talking about Professional fighters, you know what I mean!  These guys excel at their sport of choice whilst also improving themselves through the study of martial arts.
Kobe Bryant
One of Basketball's finest ever athletes also happens to be a truly dedicated martial artist. He's a kung fu movie fan and studies Bruce Lee's art of Jeet Kune Do!
Hershel Walker
This former pro football player decided to take a step in the world of MMA and even fought in the cage!
David Akers
Another Pro Football player who likes to sharpen his combat arsenal, David Akers studies Brazilian Jiu Jitsu and Shaolin Kenpo Karate.
Brazilian Jiu Jitsu
Shaolin Kempo Karate Black Belt
D'Brickashaw Ferguson
These Football players keep comin'. this time it's the 6'6″ 310 Pound machine D'Brickashaw Ferguson. Imagine fighting this guy with his enormous size whilst he holds a black belt in Karate!
Phil Mickelson
Enough with the Football players, let's move onto one of Golf's bad boys (if they have any!).  Phil Mickelson trains in Taekwondo and Kung Fu!
Shaq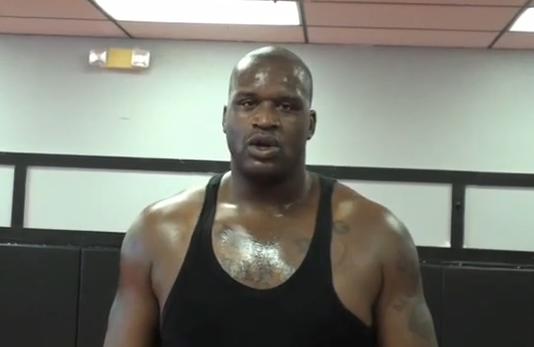 Imagine fighting a giant who also has MMA training?  That's our man Shaq!
Kareem Abdul Jabaar
Any martial arts fan would know that Kareem has a background – he's in one of the most iconic fights of all time against Bruce Lee in Game of Death!  Well, that's because Bruce Lee taught him.
---
Musicians
Why not learn how to sing AND fight?
These famous musicians have taken to the many dojos of the world to improve their combat skills….
Elvis Presley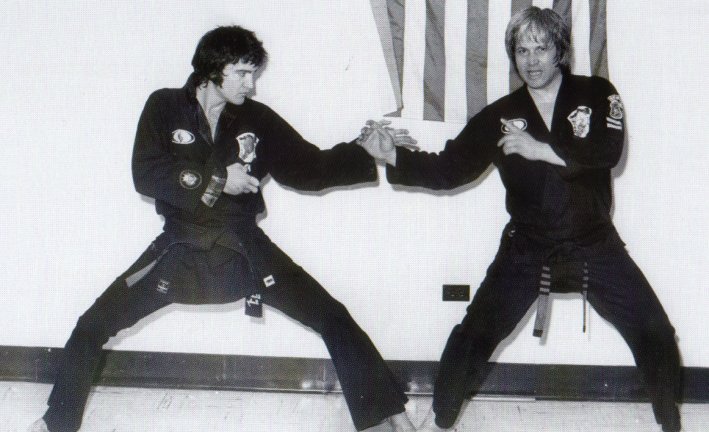 The King of Rock also tried his hand at punching and kicking things. So he trained and received his black belt in Kenpo Karate. He stuck with it an received his 8th Degree Black Belt certificate in a private ceremony from Kang Rhee!
Kenpo Karate 8th Degree Black Belt
Michael Jackson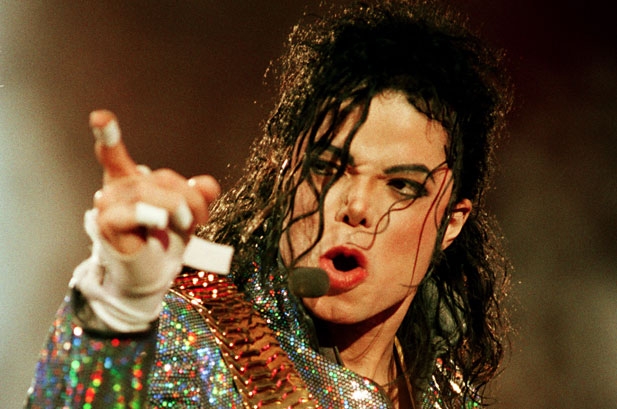 The King of Pop this time!  Michael Jackson has had some scandals in the past but somehow this never really hit mainstream – Michael's bodyguard Matt Fiddes says he was "one of the best martial artists I've (he'd) ever seen". Apparently he was extremely proficient in the Kung Fu style Sifu Kam Yuen! Some of the other Jacksons also apparently studied this art.
As Eddie Murphy said in RAW "He might this bad mother fucker behind closed doors".  Who knows Ed!
Kung fu Sifu Kam Yuen practitioner
 If you enjoy this article, please share this post on Facebook | Twitter | Google Plus
Willie Nelson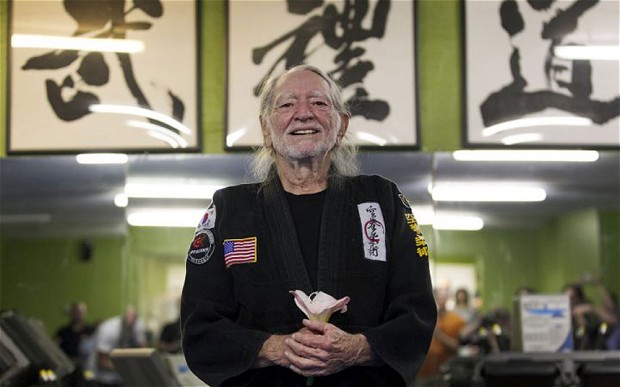 He can sing, play guitar and kick ass, Willie Nelson isn't just a Gon Kwon Yu Sul Black Belt but a 5th degree!  Damn.
Gon Kwon Yu Sul 5th Dan Black Belt
Rikki Rockett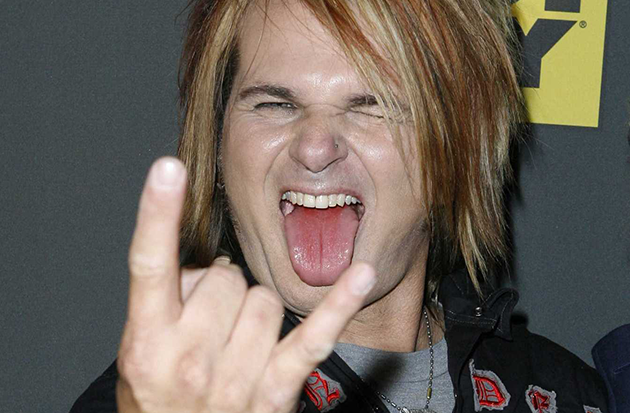 Rock stars have always been seen as bad boys and tough, so Poison's Rikki Rockett backs this up with BJJ Black Belt.  Nice!
Brazilian Jiu Jitsu 1st Dan Black Belt
Matt Heafy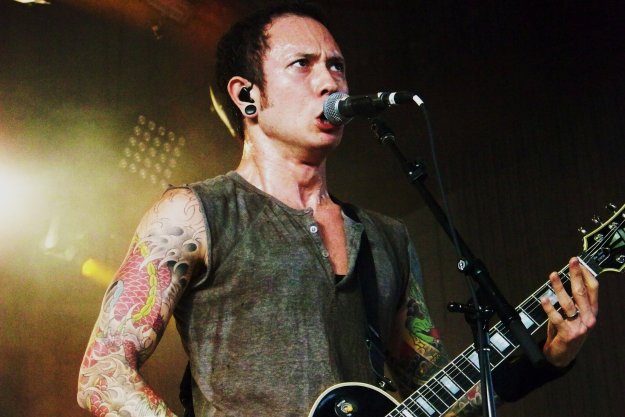 I'm a huge Trvium fan, seen them live multiple times and each time I wonder what it would be like to roll with Matt Heafy – as he has a Blue Belt in BJJ!
Brazilian Jiu Jitsu Blue Belt
Ice-T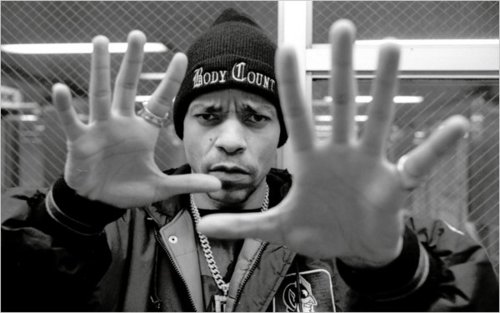 He can fight standing or on the ground and then rap about it afterwards!
Boxing
Brazilian Jiu Jitsu
Mick Jagger
He can sing and throw, Mick Jagger has been known to train in the art of Judo!
Jean J Burnel
This guy doesn't just train in Martial Arts, this Stranglers Bass Guitarist is an exceptionally high rank!  Pulling a 7th degree Black Belt in Shinodan Karate with the title of Nanadan. Damn!
Shinodan Karate Black Belt
Dave Mustain
Megadeth's Dave Mustain has a few moves of his own.  They appear to be mostly kicks though 😛
Ukidokan Karate Black Belt
Taekwondo Black Belt
Maynard James Keenan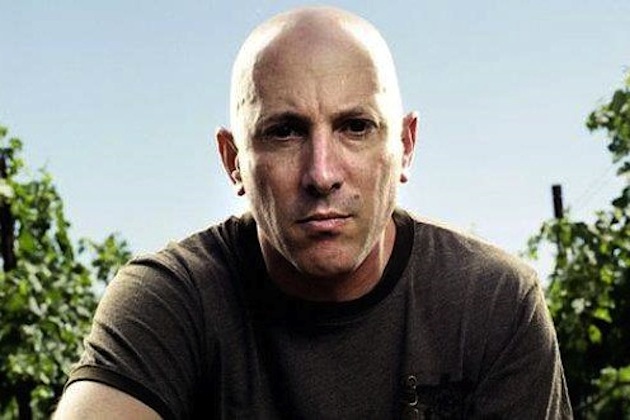 The Tool /  Perfect Circle lead singer has been known to hit the mats for a roll, he has trained under Rickson Gracie and attained a level of Purple Belt.
Brazilian Jiu Jitsu Purple Belt
Tommy Lee
Even more BJJ practitioners coming from Metal / rock bands.  Tommy Lee likes to train in Brazilian Jiu Jitsu to keep fit.
Joan Baez
She can sing and then toss you to the ground with the grab of a wrist! She has earned herself a Black Belt in Aikido!
Lou Reed
The Velvet Underground lead singer has taken up one of the 'softer' martial arts and become quite skilled at it!  He trains in Tai Chi.
Phil Collen
Phil Collen of Def Leppard is a dangerous man!  He's fit and holds a Karate Black Belt.  On top of that, he trains regularly with a European Muay Thai kickboxing champion!  I think this guy has some standing skills 🙂
Karate Black Belt
Muay Thai
Robert F Diggs (RZA)
This kung fu movie fanatic and member of the Wu Tang clan has been naturally drawn to the arts with years of training.  No surprise there!
Glenn Danzig
He's a Misfit but he knows how to look after himself.  Glenn Danzig has been a martial artist for some time training in Jeet Kune Do under Jerry Poteet, along with some Muay Thai training.
 If you enjoy this article, please share this post on Facebook | Twitter | Google Plus
---
Miscellaneous
…aaaand everyone else. lol
Criss Angel
He's got some magical moves, Criss Angel also dabbles in the arts!
Vladimir Putin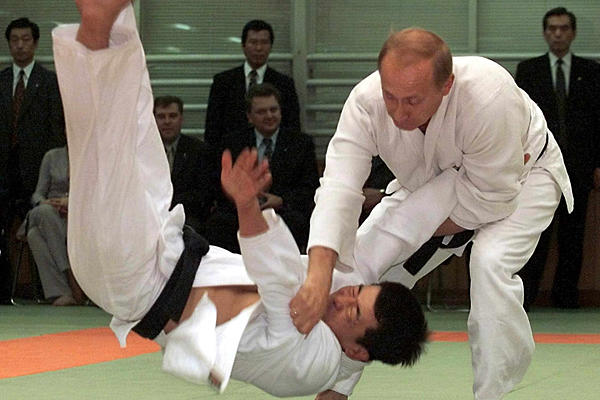 Perhaps one of the most highly ranked persons on this list!  The Russian President doesn't just train in Judo and doesn't just have a "black belt" – he's a 8th freakin degree!  That's about as high a rank as you get in any art! He also holds an honorary 9th degree in Taekwondo!
Judo 8th Degree Black Belt
Taekwondo Honorary 9th Degree Black Belt
Albert II
The Prince of Monaco himself has trained in Judo, earning himself a Black Belt!
Judo 1st Degree Black Belt
Barack Obama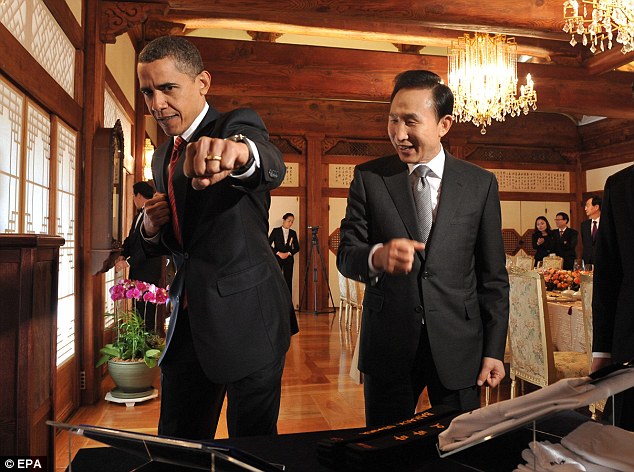 When you're President of the US, you need to know some moves just in case ninja's break into the white house! (or Black Dynamite when he fought Richard Nixon)
Karate Green Belt – honorary black belt South Korean Pres Lee Myung-Bak
Theodore Roosevelt
This guy was a weapon, former President Teddy Roosevelt trained in several arts and should be known as the 'original President of MMA'.
Boxing (had several fights)
Wrestling (competed several times)
Jiu Jitsu / Judo
Adrianna Lima
This stunning model knows how to do some fancy and realistic fighting moves – better not hit on her too aggressively 🙂
Gisele Bundchen
This stunning model also harnesses her Chi in her off time to become a better martial artist!
Ted Kavanau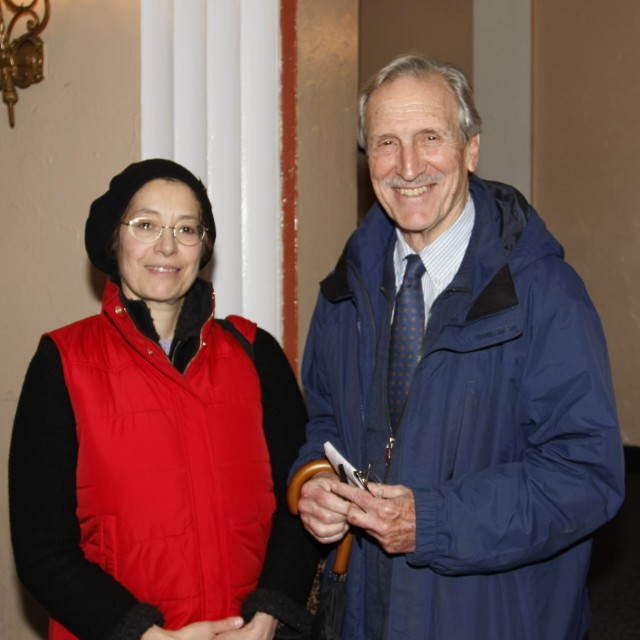 The founder of CNN has put in the hours and earned himself a Black Belt in Karate!
 If you enjoy this article, please share this post on Facebook | Twitter | Google Plus
---
Martial Arts Movie Stars?
There's no way I'd leave these guys out, but they're not on this list, but my next one 🙂
You can see that list here – Top 75 Martial Arts Movie Stars and their Training Backgrounds, detailing all of the the styles of the Martial Arts movie industry's top actors
Otherwise if you found that interesting or entertaining, please share it with your friends! If you have something to say or add, just leave a comment below or on Facebook! Thanks for reading.