When you think of action packed martial arts movies most of the names that comes to mind are men – as it's a male dominated genre.
But one thing is for sure, there are women out there who prove that it doesn't take a Y Chromosome to be a kick ass action star or an effective fighter.  It takes skill, training, hard work and skill in martial arts, regardless of gender.
Some of the best martial arts films of all time are led by strong women and female martial artists. In the name of equality, these results remind us that we like to see both men and women fighting for righteousness in an acrobatic and exciting way.
So who are the top women in martial arts action films?  Some of the women in this list are among the most qualified and experienced martial artists in the world.
Well, let's take a look – as usual, there's no particular order 🙂
Cheng Pei Pei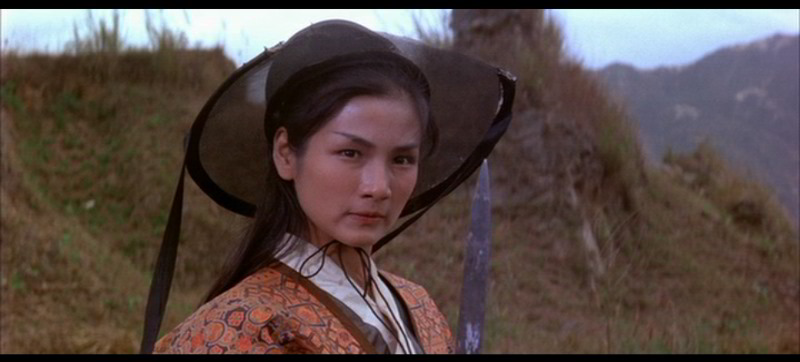 Cheng Pei Pei is Kung Fu film royalty.
She caught the attention of audiences with her impressive performance in the Shaw Brothers film 'Come Drink with Me' in 1966.  She had a very illustrious career and was also a villain in the classic film 'Crouching Tiger Hidden Dragon'. She is one of the earliest Kung Fu stars in cinema and was Shaw Brothers number one for a while.
Cheng Pei Pei was one of the most notable actors in the beginning of the Kung Fu Golden Era of film and so she gets the first spot on this list.  Her movies are classics of the genre.
Angela Mao
Angela Mao is another Kung film actress from the 1970's, most recognizable for films like 'Hapkido' and a supporting role in 'Enter the Dragon' as Lee's sister.
Enter the Dragon was a movie which really showcased diversity of race (3 main characters being Asian, Caucasian and African American) and also of gender as Mao played a strong, female fighter who takes her own life in refusal of being the victim of her attackers.
She was also a lead actor in a number of films in the 70's and had terrific onscreen presence backed by some technical and acrobatic martial arts ability.
Angela Mao was another face that helped building and support the Golden Era of Kung Fu Movies and has a loyal fan following for her films. She continued to work right up until the early 90's.
Michelle Yeoh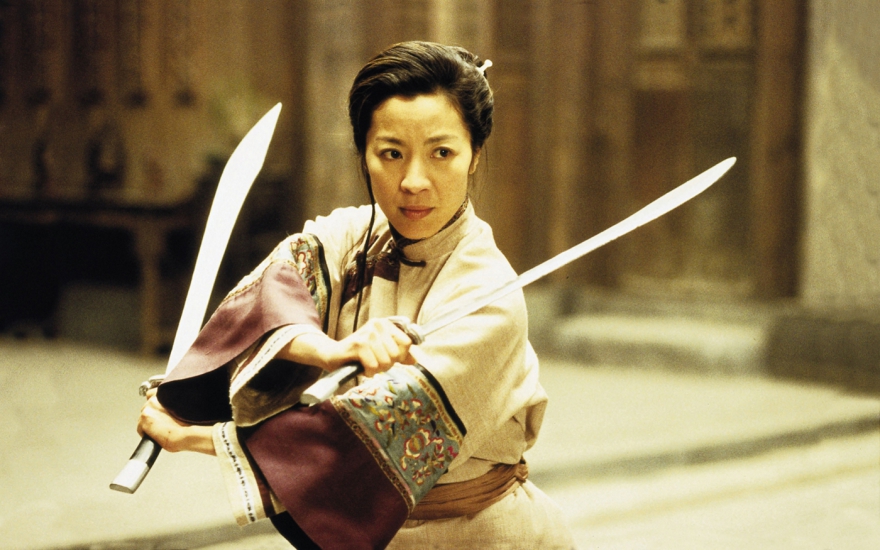 Perhaps the most well known female martial artist /on screen fighter on the planet, Michelle Yeoh is a woman who needs no introduction.
She's starred in some of the greatest martial arts films released like 'Crouching Tiger Hidden Dragon', she's been a bond girl, played onside Jackie Chan in 'Supercop' and is the captain of a Star ship in Star Trek Beyond.  This all followed a strong career in Kung Fu films throughout the 80's and 90's that shot her stardom in the genre.
Michelle Yeoh should come as no surprise on this list, she's absolutely fantastic in her films.
Cynthia Rothrock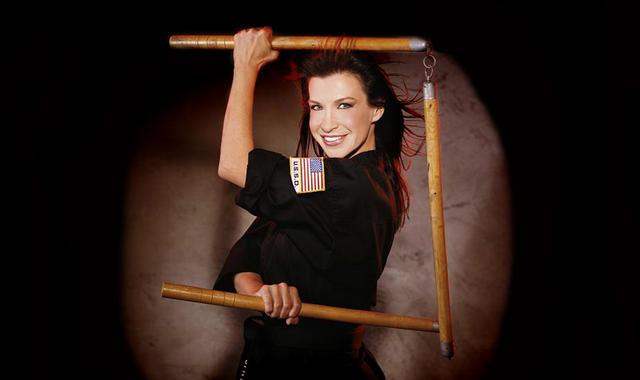 Cynthia Rothrock is one of the most authentic martial artists on this list, you only need to see her credentials here to know what i mean. She's not just a an actor but a skilled fighter and martial artist, something that can;t be said for most actors (male or female) in the action film world.
Rothrock is also one of America's most recognizable Martial Arts stars as she has starred in many top Hong Kong films such as 'Yes Madam', 'Millionaire's Express' and 'Righting Wrongs', continued by many martial arts titles in the US. She too is considered martial arts film royalty!
Yanin Jeeja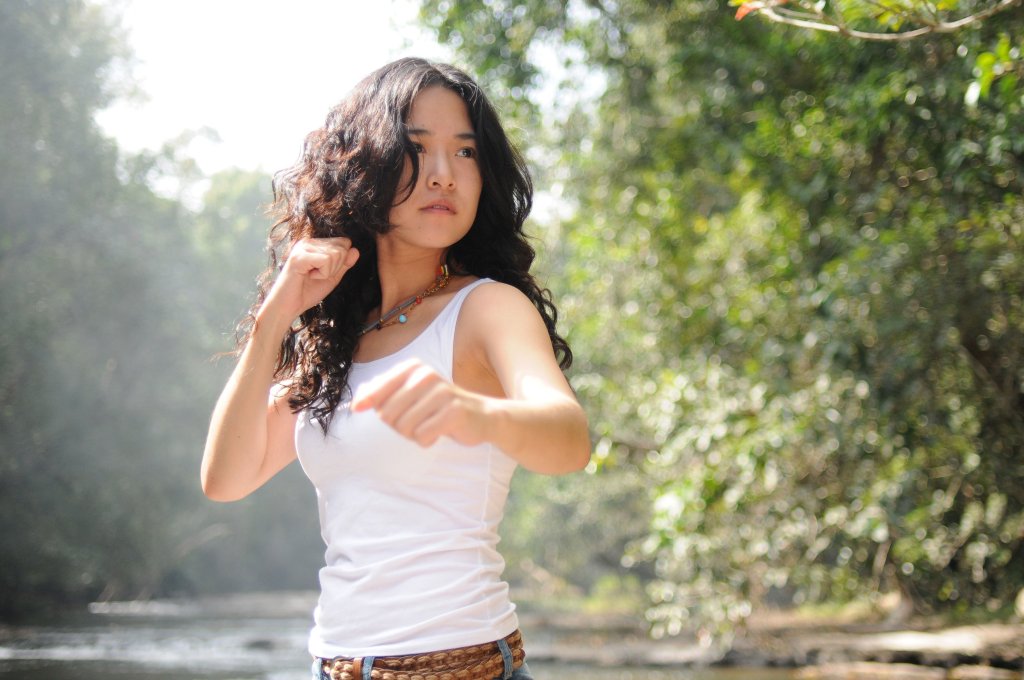 This Thai actress turned a lot of heads  for a jaw dropping performance in 'Chocolate' some years back.  She is considered one of the best martial arts stars of modern times as is without a doubt one of the most talented.
She's cut form the same cloth as Thai action star Tony Jaa, and carries that same level of intensity and acrobatic ability which is jaw dropping to watch in any of her films.
You'll see her in films like 'Chocolate', 'Raging Phoenix' and 'Never Back Down 3'.
Ronda Rousey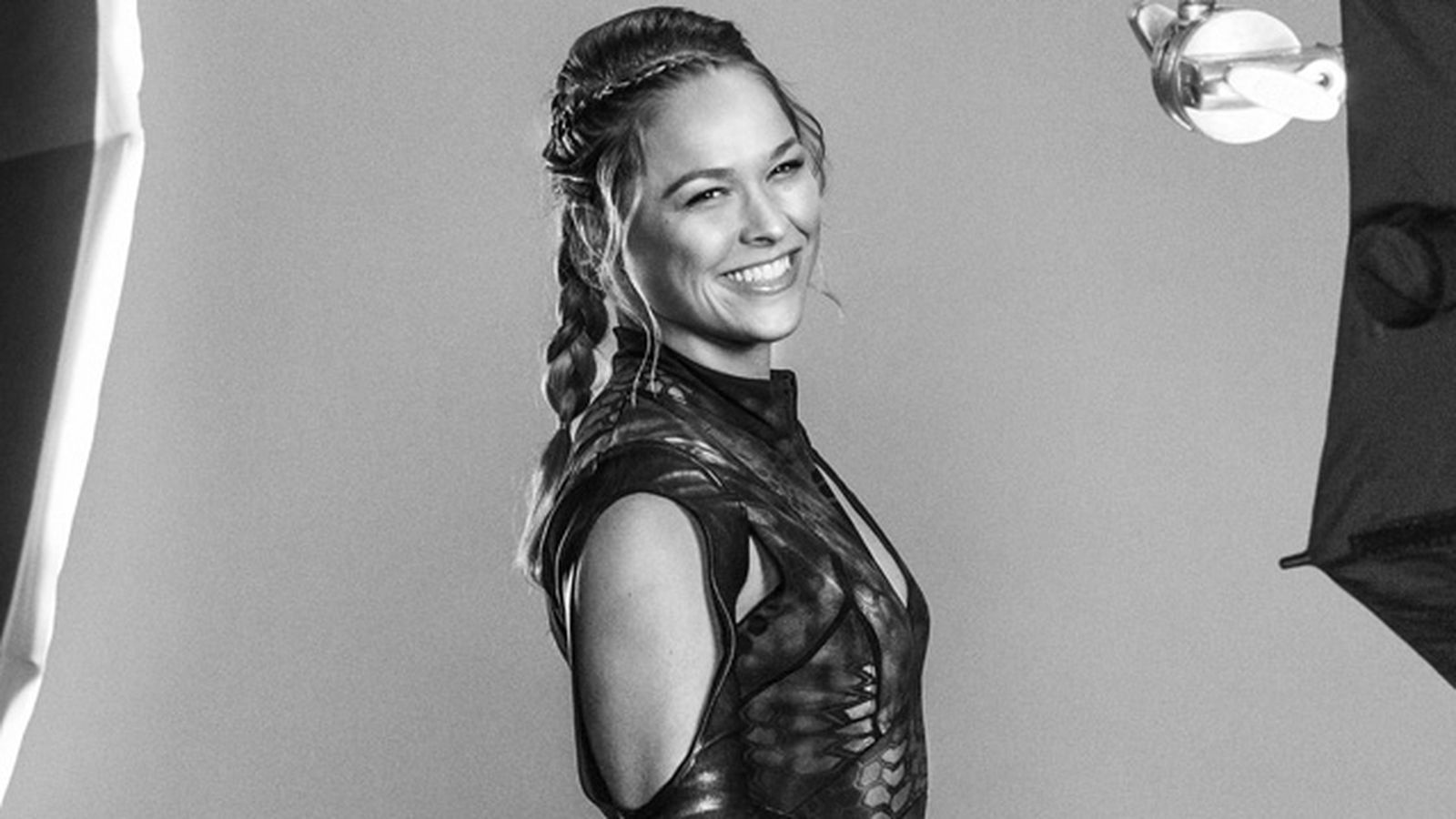 The former UFC champion had her fair share of publicity and made her way into movies, proving she can also deliver kick ass fights on the silver screen! She is now on WWE proving she has the skill to entertain aswell as fight.
She was most notably involved in 'Expendables 3' and 'Fast and Furious 7' and still ha other titles currently in production.  She definitely has potential to be an even bigger martial arts movie star in the future if she decides to focus her energy in that area.
Let's hop ethat Roudy Ronda Rousey, a 6th Degree in Judo, shows some more of her incredible abilities in future action films.
Zhang Ziyi
Zhang Ziyi is a dancer who found fame after her role in 'Crouching Tiger Hidden Dragon', before moving on to her own career as a leading lady in films like 'House of the Flying Daggers'.
Zhang Ziyi tends to star mostly in artsy / WuXia Kung Fu films but has proven to be a bankable actress in Hong Kong. Her ability to move gracefully has translated into some entertaining kung fu and fights in her films, but her acting ability also gives her some extra on screen presence.
Karen Sheperd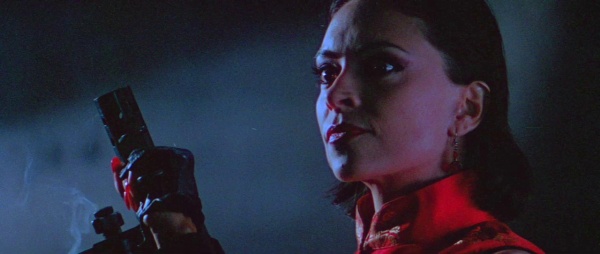 This American Actress and Martial Artist has also gained popularity for her kick ass stunt performances in Tv shows like Walker Texas Ranger and films like Ninja Academy, as well as many other roles in her career.
She is also very much an authentic martial artist, not just a peformer, as she has a 7th Degree Black Belt in Wun Hop Kuen Do!
Yukari Oshima
Japanese Actress and Martial Artist Yukari Oshima has been involved in many martial arts films ranging from 'Riki-Oh: The Story of Ricky' to 'Millionaire's Express', and other films from Hong Kong. She worked with some of the best in the industry and also carries that acrobatic intensity we love to see in martial arts films.
She was prominent on the Kung Fu scene from the late 80's through the 90's and early 2000's.
Zara Phytian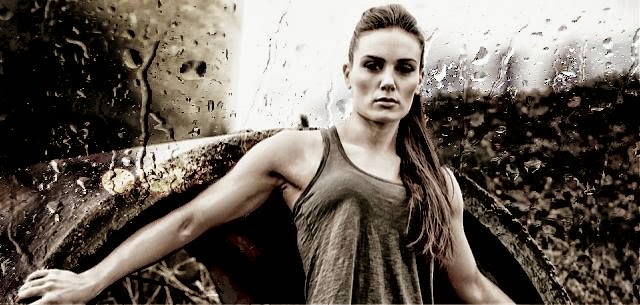 Another high level Martial Artist, Zara Phytian has found her way into film for her extensive expertise. She has been involved in films like 'Doctor Strange', 'Kung Fu Darling' and others and is gaining popularity for her performances.
She is also a savvy business woman and has talents in so many areas, proving to also be a terrific role model aswell as fighter and martial artist.
Gina Carano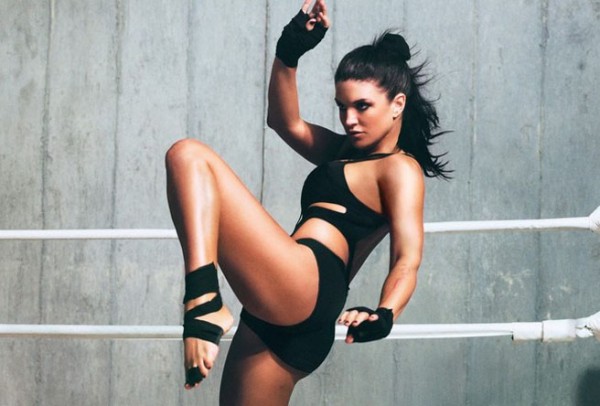 Former Muay Thai Fighter and MMA Champion GIna Carano has made a bigger name for herself starring in Action films and showcasing her martial arts there.
She has starred in top films like 'Haywire', 'Extraction' and 'In the Blood' but has broke into the bigger, mainstream arena with supporting roles in action packed films like 'Fast & Furious 6' and 'Deadpool'.
She is fast becoming the top American Female Martial Arts star of current times and continues to work her way into bigger films to showcase her flavor of action. Gina Carano is an actress who has a lot of future potential in action films.
Moon Lee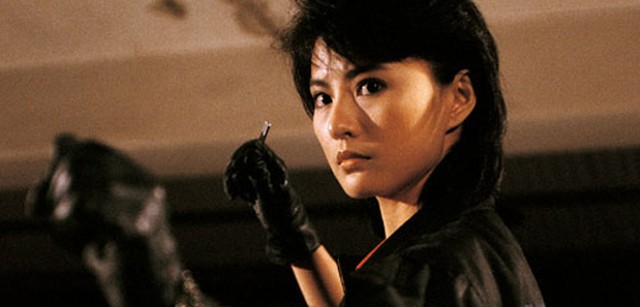 Moon Lee is another popular Hong Kong actress who starred in a line up of action packed from the 80's and 90's including 'Fighting Madam', 'Mr Vampire'. Like a lot of Hong Kong's top action stars, Moon Lee's performs are fast, acrobatic and intense – making her films extremely entertaining to watch.
She is also quite popular among Kung Fu fans and brings some incredible intensity to her fight scenes. If you've never seen her in action, check out some of her films 🙂
Diana Lee Inosanto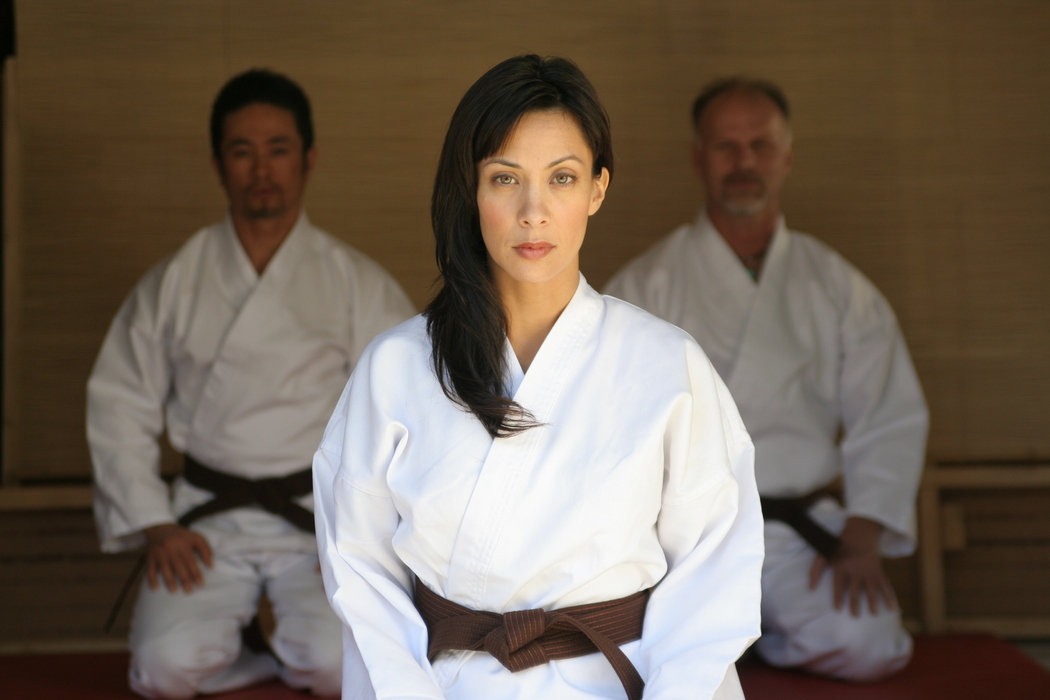 Daughter of Martial arts Guru and Bruce Lee's best friend Dan Insosanto, Diana Lee Inosanto is quite the accomplished martial artist herself and has acted in a number of martial arts themed films.
She performed stunts for films like 'Blade' and 'Fast & Furious Tokyo Drift' while securing leading roles in films like 'The Sensei'. She has some really impressive abilities as an actress as well as a martial artist, as she has grown up up surrounded by some of the USA's top martial artists.
Maggie Q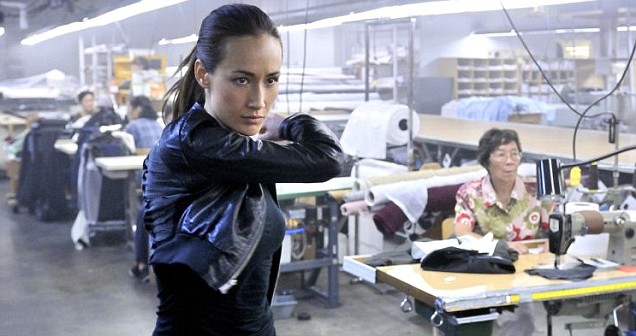 Maggie Q has been working in American Action Films and Hong Kong for most of her career. She is best known, however, for the lead in the TV action series 'Nikita' and performs a lot of terrific martial arts on screen.
She also backs up her martial arts action with excellent acting and presence in her films and TV shows, having worked in both Hong Kong and the US.
Kelly Hu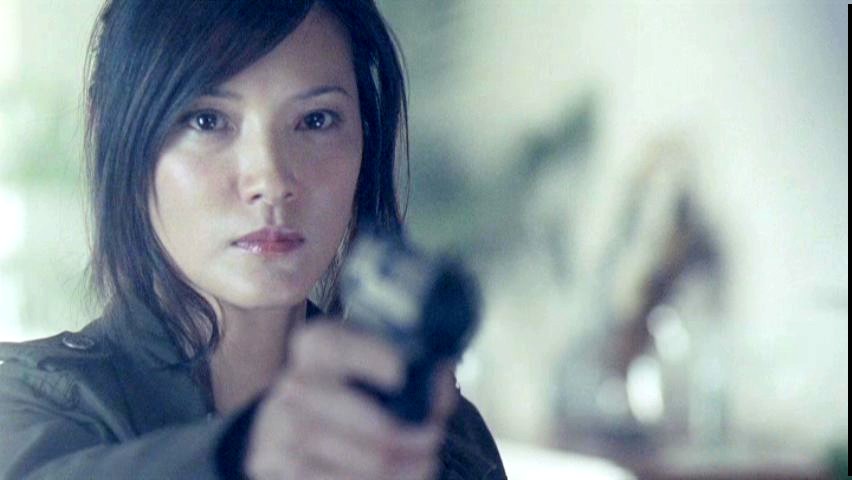 Kelly Hu is no stranger to mainstream action films.
She has fought Hugh Jackman in 'X-Men 2', Scott Adkins in 'The Tournament' and played notable supporting roles across from The Rock in 'The Scorpion King' as well as Jet Li and Mark Dacascos in 'Cradle 2 the Grave'.
Kelly Hu has been in some excellent films and brings terrific performance to her roles.
Lucy Liu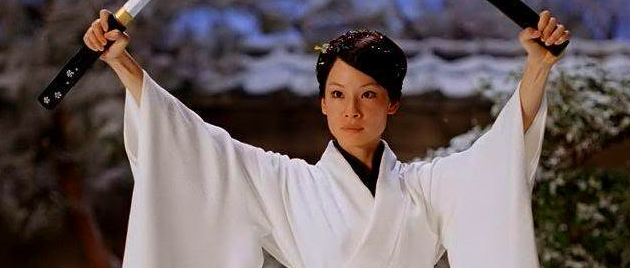 She's one of 'Charlies Angels' and she was the main villain in Vol 1 of 'Kill Bill' and she has become known for her martial arts in these films as well as her excellent acting chops. She has a solid background in the art of Kali Escrima and is a very well know actress outside of martial arts film also.
As far as Asian American martial arts actresses go, Lucy Liu is perhaps the most recognizable as she has a successful career in mainstream film outside of action and martial arts also.
Kara Hui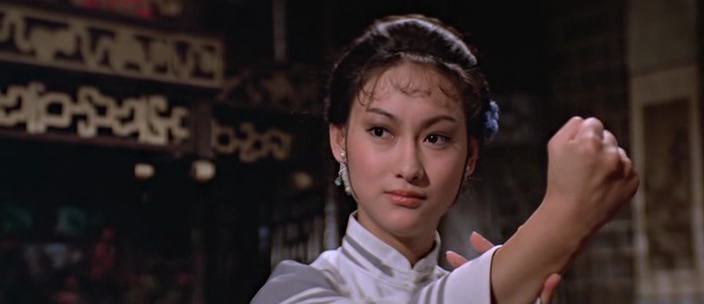 Kara Hui is one of Shaw Brothers' top actresses and was very prominent in 80's films such as 'My Young Auntie', 'Martial Club' and '8 Diagram Pole Fighter'.  She has appeared in many films in modern tiems too, includign a terrific fight scene between herself and Donnie Yen in 'Dragon'.
She is considered another of Hong Kong's greatest Kung Fu Actresses. With a powerful studio like Shaw Brothers behind an actress with both beauty and physical ability, it's hard not to understand how she was able to become one of the most recognizable Kung Fu stars ever.
Cynthia Khan
Cynthia Khan is another highly energetic Kung Fu actress fromt he 80's and 90's starrign prominently in the 'Line of Duty' film series and also Tiger Cage across from Donnie Yen. She's in good company and she brings the skills and intensity to match.
You gotta love those Hong Kong cop/crime action films!
Cynthia Khan has had quite an illustrious career in Hong Kong Crime / Kung Fu films.
Meiko kaji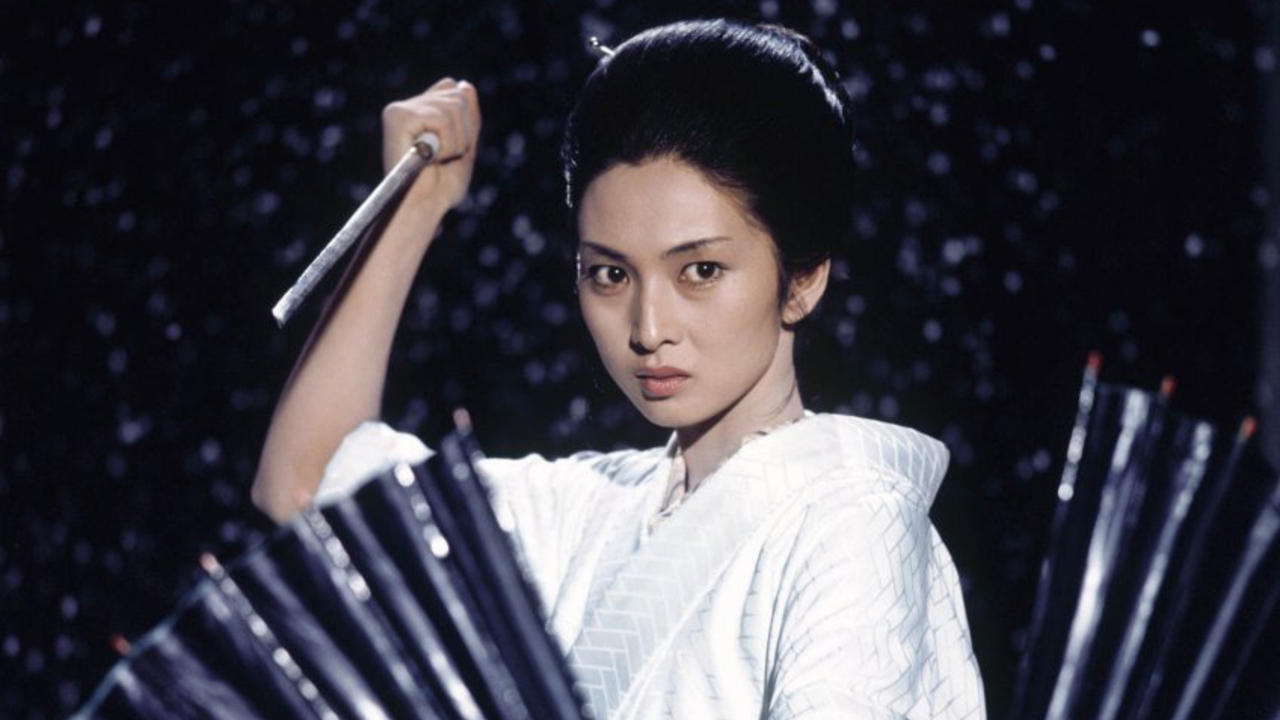 The famous 'Lady Snowblood' character from Japan's gory blood soaked film area of the 70's was portrayed by the intense actress Meiko Kaji, who also starred in the cult classic 'Blind Woman's Curse'.
She is highly recognizable as one of Japan's most popular actresses from this era of film. Lady Snowblood is a bit of a cult classic which helps carry her fame even further as her performance is mesmerizing and has a frightening level of hatred and viciousness behind.  She's not just a killer but a damned good actress.
Shih Szu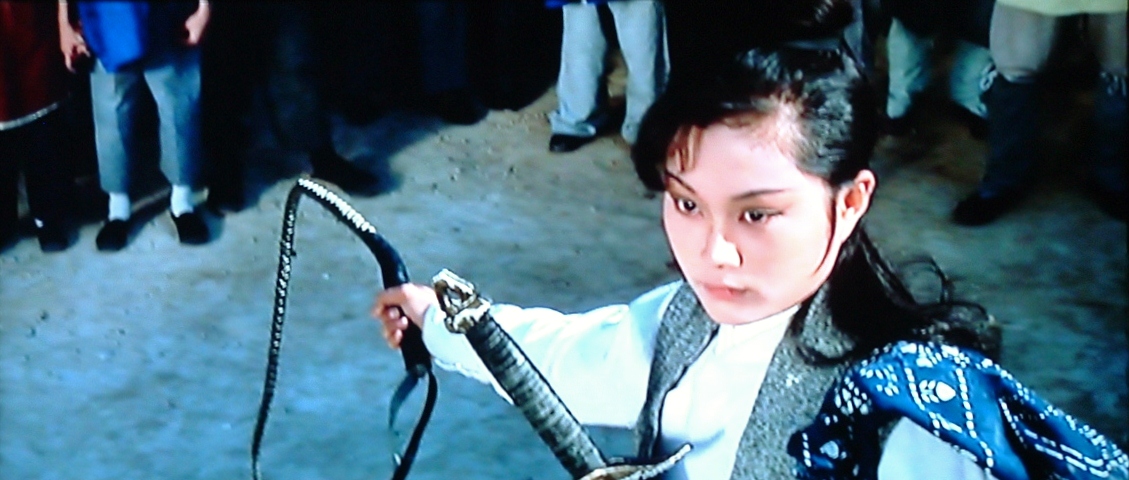 Finally, Shih Szu is an actress from Hong Kong in the 70's who starred across from Cheng Pei Pei 'The Lady Hermit'. She is another of Hong Kong's Golden Era actresses and had a healthy career lasting until the late 80's.
Her career isn't the most impressive in this list but she has been in some of the most recognizable Kung Fu films ever released and hholds her own along with this association to be known as one of the best female martial arts stars ever.
Rina Takeda

Rina is one of the youngest names on this list, she is a Japanese actress who has starred in a number of films such as Karate Girl, The Kunoichi: Ninja Girl and even the live action adaption of Attack on Titan.
She took up Karate when she was 10 after witnessing her father losing a match and presently holds a black belt in Ryukyu Shōrin-ryū Karate. She's a talent to keep an eye on!
Did I leave someone out?
There's so much talent out there in martial arts films, and although I believe I covered the best of the best, I am not perfect!
There are many many more female martial arts actors working today and in the past, so there's plenty of room for expansion in the future for female driven martial arts action.
Thank you for reading this post, I want to know if you think I came up short and missed someone – leave a comment below and let's get this conversation started!