So chances are if you like Martial Arts movies, you're a Bruce Lee fan.
You've seen his 4 main films, know all the facts about him, maybe accidentally bought some Bruceploitation films and consider yourself a true hardcore fan. That's cool.
Or maybe you've just discovered Bruce Lee and want more? Well, I've put together a list of movies every Bruce Lee fan needs to see. 
There's movies he was in, movies about him or even just films inspired by him.  It's a pretty long list (although I didn't include his childhood performances in Hong Kong).  So check it out below and see if you've missed any of these films…
If you like this post, don't forget to share it on  Facebook, Twitter or Google+!
---
The Good and the Obvious
Yep, these are the films that made Bruce the internationally acclaimed martial arts actor he as been known as for the past 40+ years. These are all films he plays a lead role in, so you've gotta check these out!
The Big Boss
In 1971 Bruce Lee hit the Hong Kong film industry with an action packed martial arts film called the Big Boss.
He travels to Thailand where his family is disappearing after visits with the boss of the local ice factory.  But when the truth is discovered and his family murdered, Bruce goes on the rampage to get his revenge.  Pure and simple.
While not Bruce's top film, it is the first glance of the explosive power Bruce Lee brought to the screen.  A must watch without a doubt! It did break Hong Kong box office records.
Fist of Fury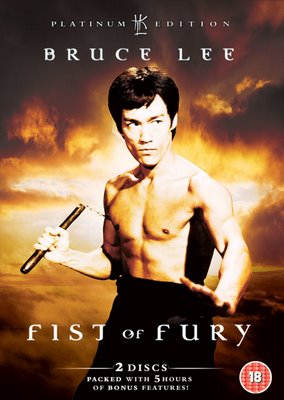 Shortly after the Big Boss, Bruce Lee's second film smashed the box office record set by the Big Boss – this time it's Fist of Fury.
This film focused heavily on deeper themes as well as revenge.  It tackled the oppression felt by the Chinese by the occupying Japanese forces in the early 20th century, and had a message – be proud to be Chinese.
While the people of Hong Kong were inspired by this message, people all over the world interpreted this film as a 'be proud of who you are' message and it has since been praised by many as his top film (although this is subject to debate by many).
This film is packed with action and a seriously powerful performance by Bruce Lee.
Way of the Dragon
Bruce's third film was on a whole new level again!  This time he wrote, directed, co-produced and starred in the film.
He switched things up by adding a comedic performance changing the overall tone of the film in comparison to Big Boss and Fist of Fury.
No surprise, it was hugely successful and contains one of the most iconic martial arts movie fights of all time – Bruce Lee vs Chuck Norris (before he became famous). This is my personal favorite and a must see film!
Enter the Dragon
You can't keep an iconic personality like Bruce Lee down, after all of the noise and success of his 3 films in Hong Kong, he finally got the call he was waiting for from Hollywood.
This film has the best production values of all of Lee's films. Produced by Warner bros, this film was targeted primarily at English speaking audiences and was a massive success.
The action was more finely tuned than ever, the characters more relate-able to those in the US and other English speaking countries and it was a mere 'teaser' of what Bruce was capable of in film.
They were exciting times when Enter the Dragon was being made, but unfortunately Bruce Lee died 3 weeks before the film was released. This is his last complete film and one of his best.
If you've never watched a Bruce Lee film, I recommend starting here and working your way back! 
---
Share this article on  Facebook, Twitter or Google+

The Bad and The Exploited
Bruce Lee may have died before Enter the Dragon was released, but there was a little more juice left in the Bruce Lee engine.  So the filmmakers got together and managed to create these crappy films.
Why does 'every fan need to see' these films? Because it's the last of Lee, it's the history of his effect on films after his death and believe it or not, some of them are in the "so bad they're good" pile.
Fist of Unicorn
Bruce Lee created a handful of films and helped his best childhood friend Unicorn out by having him star in his films. On the opposite side, Bruce choreographed some of the fights in Unicorn's own film called 'Fist of Unicorn' with the understanding that Bruce was not to be in the film.
But what do slimy filmmakers do when the world's biggest kung fu star is caught on camera showing a few moves?
You edit him into the film!  HELL YEAH!!
OK, enough of the sarcasm, but this is a really sub standard Kung Fu film starring Unicorn with a little bit of Bruce Lee edited in. This film is on the list for the historical value, but if you were to skip a film I mentioned, it'd be this one.  It's crap!
Game of Death
Before starting work on Enter the Dragon, Bruce had filmed fight scenes for what would have been his fifth film – Game of Death.
So after 5 years Raymond Chow and his team of unimaginative filmmakers produced this sloppy mess.  This is the last quality fighting you'll see from Bruce Lee as his footage is edited into the story at the end of the film – even though it is incomplete (see Warrior's Journey down the page to see the original, intended edit).
This film has another value though.  You may either be disgusted or find a lot of amusement in the obvious  faking of Lee's character.  Cardboard cutouts, a lot of Sunglasses, so called 'lookalikes' who just don't have the same level of physique development as Lee and really choppy editing with old shots to include Lee in the film.
It's a disaster but worth watching if you're curious about Lee's final film, although he is truly only present for 10 minutes of it at the end.
Green Hornet
Remember how Chow capitalized off Lee's final footage with Game of Death?  When Hong Kong when nuts and produced crappy Bruceploitation films trying to copy and mimic his style?
Those were dark days for cinema, and showed a really pathetic side of those in the film industry who can't think of anything original for themselves.
But, Hollywood wouldn't do that, right?
So by now you're probably laughing at my Hollywood question…  Yes, yes Hollywood did find their own way to milk Lee's good name.  So they took episodes of The Green Hornet, strung them together and released them as films marketing them with the name 'Bruce Lee'.  This film was one of them and it's just sooo cheap.
However…
If you wanted to see Lee back in his TV days as Kato, the role which got a few movie execs in Hong Kong interested in him (leading to his awesome but short career), then check this out – you'll get to witness some early Bruce Lee TV action in English.
Fury of the Dragon
Oh yeah, good ol' Hollywood thought they'd strike again, so the did the exact same thing they did the Green Hornet (above) and released 'Fury of the Dragon'.
This "film" (term used loosely), is another collection of episodes and can be fun to watch for people who haven't seen Bruce in his TV days.
Game of Death 2

"Why stop at one? Hell it's the early 80's (1981 to be precise) and we can still milk Bruce!"

– Raymond Chow (in my imagination)
So, they decided on filming another Bruce Lee choppy edited film like Game of Death, only this time it's done a wee bit better.  The only problem is that Lee's character is only in the first third of the film (roughly).
But this film is hilarious! A true mess this film has all of the editing, stand in's and crappy work form the original Game of Death film but mixes in other horrible things – like a man dressed in a Lion costume trying to pass off as a real lion in the film – attacking the main character.
Truly a "so bad it's good" film which I'd consider watching for entertainment value and reasonable action which is heavily influenced by Lee's fighting style.
For that matter, any Bruceploitation film….
I won't list them all here, but they show a performance inspired by Lee's very movements, charisma and exploit him like on other actor has been exploited before!
If you want more info, check out my post on Bruceploitation here.
Another less common film? Marlowe.
This movie is actually not an exploitation but is worth mentioning.
Marlowe is a Hollywood film made in 1969 which stars Bruce Lee as a Villainous Kung Fu expert named Winslow Wong, who is out to kill the main character, a detective by the name of Phillip Marlowe – played by James Garner.
While not a pure 'martial arts' film, it does showcase some nice acting and a solid performance by Lee, showcasing just a little bit of his martial arts skill.
A good film for fans to watch to experience the history of Lee's filmography.
---
Share this article on  Facebook, Twitter or Google+
TV Appearances by Lee
Now we're winding back the clock a little. I know, it's a movie list but you've got to include Bruce's TV performances.
The following are shows Bruce Lee played a role in…
Green Hornet
As mentioned earlier, Bruce played 'Kato', the crime fighting sidekick to the Green Hornet in this 60's TV series.
This series was actually called 'The Kato Show' in Hong Kong and was one of the reasons he was able to break into the film industry over there in the beginning. It's not his best sampling of action, but worth checking out if you're a fan of Lee.
He also made an appearance on the Milton Berle Show as Kato & did a crossover episode with Batman!  So keep an eye out for those episodes also.
You can see the Milton Berle appearance below:
Disclaimer: By watching this video you consent to the use of YouTube's Cookies.

Long Street
Bruce's role in Long Street was small, but is brilliantly performed and explains some of his philosophies behind fighting and martial arts.
He plays a martial arts instructor named 'Lee', training a blind detective Mike Longstreet in martial arts for an upcoming street fight. Bruce Lee goes into some strong fighting concepts and we see some one on one training between the two characters. It's one of his best TV appearances.
While Bruce doesn't play a lead character, his character is recurring, showing up in 4 episodes (episode 1, 6, 9 & 10 of the first season).
If you're curious about the primary episode starring Lee, you can watch it below:
Disclaimer: By watching this video you consent to the use of YouTube's Cookies.

Here comes the Bride
Bruce makes a brief appearance in Here comes the Bride as a character named Lin in the episode "Marriage Chinese Style" No martial arts in this one, just a sampling of Lee's acting abilities.
Here is a compilation of Lee's clips from Here comes the Bride:
Disclaimer: By watching this video you consent to the use of YouTube's Cookies.

Ironside
In Ironside Lee plays a martial arts instructor who is questioned about some details surrounding a murder. We get to see him showcase some of his martial arts before hand though, as he spars with Judo legend Gene Lebell.
Here's a clip, but it's pretty poor quality:
Disclaimer: By watching this video you consent to the use of YouTube's Cookies.

Blondie
Unfortunately I couldn't find a clip for this one, but Bruce made an appearance on the TV show Blondie as a Karate instructor.  Unfortunately the show didn't do too well!
---
Share this article on  Facebook, Twitter or Google+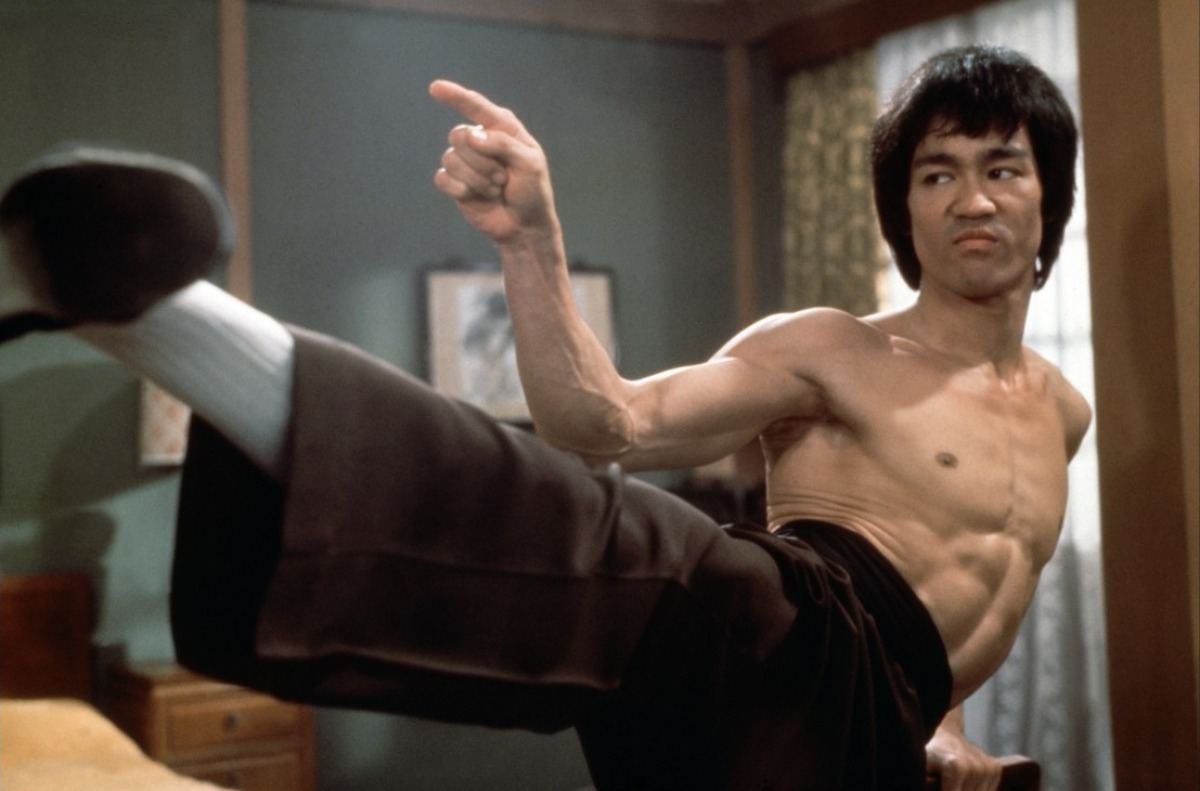 Created by (but not starring) Bruce Lee
The following were shows and films that were created or written by Bruce Lee, but he never got to make an appearance on them.
Kung Fu
The show Kung Fu was going to be Bruce's project after the Green Hornet. He came up with the concept and intended to play the lead character.
Unfortunately the role of the Chinese lead 'Caine' was given to the Caucasian actor David Carradine.
This show is still immensely popular though, and worth a watch.
Kung Fu the Movie
Yep, they made a Kung Fu movie! Using the concepts from Bruce Lee's Kung Fu television series, the movie continues on starring his son, Brandon Lee, in a supportive role.
It's a made for TV movie and it's not too bad.  A good display of acting for the young Brandon Lee a few years before his tragic death.
Circle of Iron
When Bruce lived in Hollywood he was pitching a film called 'The Silent Flute' which would be a film sharing his philosophical views on martial arts and combat. Once again, he intended himself for the lead role.
Unfortunately Bruce died before this film could become reality but it was made in 1978 based around his writings.  It's very Americanized but still shows concepts behind Bruce's thoughts and philosophies. Check it out if you get the chance!
---
Share this article on  Facebook, Twitter or Google+
Documentaries about Bruce Lee
There are a LOT of Bruce Lee documentaries out there, but I've tried my best focus on the most notable. The following are well done and explore his life, teachings, training and career very well.
A Warriors Journey
This is, in my opinion, the best documentary created on Bruce Lee yet.
This documentary explores Bruce's life and career much the same as any other except that it doesn't merely recount the events, but explores the motivating factors behind Bruce's decision and the goals he was working towards.
The last 45 minutes of the documentary explore the unfinished 'Game of Death' and edit together the (then) recently uncovered footage and notes – to create the final martial arts finale that Bruce had intended for the film.
So if you ever wanted to see Bruce's intended Game of Death film, this is as close as you'll get as they explore the story line and intention he had for the overall film.  The good news is he shot the action for the finale before starting work on Enter the Dragon – and it's extremely well done.
If you're a fan, check this one out!
I am Bruce Lee
This is one of the more recent documentaries and contains interviews by friends, family, modern day martial arts and filmmakers discussing Bruce Lee and his life.
What's interesting is the opinions and stories told by these personalities as this documentary is a very personal telling of some of these stories.  The overall entertainment value is high and they discuss modern day issues surround Lee's legacy – including how Bruce would fare in MMA and whether of not he could beat Chuck Norris in a no rules fight.
How Bruce Lee Changed the World
This is also a newer documentary which focuses less on Lee and more on his impact.
We see free runners, filmmakers, musicians and modern day martial artists (including Jeet Kune Do practitioners, MMA fighters and the HK movie star Donnie Yen) talking about how Bruce changed their lives.
It is called 'How Bruce Lee changed the world' and that's exactly what the film is about.  It's well put together, has a lot of interesting information and is a must see.  I personally rank it as the second best documentary under "Warrior's Journey"
Bruce Lee: The Man and The Legend
The Man and the Legend was the original Bruce Lee documentary made by Golden Harvest which looks at his life and death at the young age of 32.
Not the best but definitely a historical documentary which was the first out here to help educate the public on Lee's accomplishments and impact on the world. I recommend it as 'historical' viewing.
Lost Interviews
Not really a 'documentary' but the 'Lost interviews' is a DVD set which contains phone interviews and the famous televised Pierre Burton Interview from 1972.
Hear Bruce's thoughts and philosophies come straight from his own mouth as this charismatic interview gives us some insight into what the man was all about. These interviews have been woven into documentaries and motivation videos all over the world.  Well worth a watch for some inspiration!
Death by Misadventure
This film was created by a 'Bruce Lee Historian' named George Tan.
Tan explores the very complicated and suspicious facts of Bruce's death and gives a solid argument as to why the final verdict is flawed and not the reality behind Lee's final passing.
If you've ever second guessed the final verdict behind Bruce's death, check this one out!
---
Share this article on  Facebook, Twitter or Google+
Sequels & Remakes
You know Bruce Lee's movies are popular, but did you know about these sequels and remakes.  While I can't list all of them here, the notable titles are listed below.
Check these out to see where Bruce's work has been going without him after 1973. You'll notice some very big names here!
Rumble in the Bronx
Ever heard of a little guy by the name of Jackie Chan?  He worked with Lee in the early days as a stunt man and can be seen getting beaten (and his neck snapped) in Enter the Dragon!
Well Jackie went on to remake Bruce's film Way of the Dragon in an American setting.  So he created Rumble in the Bronx, as a character who protects his family's local store from gang attacks.
This film is one of Chan's most successful and is very entertaining.
Fist of Legend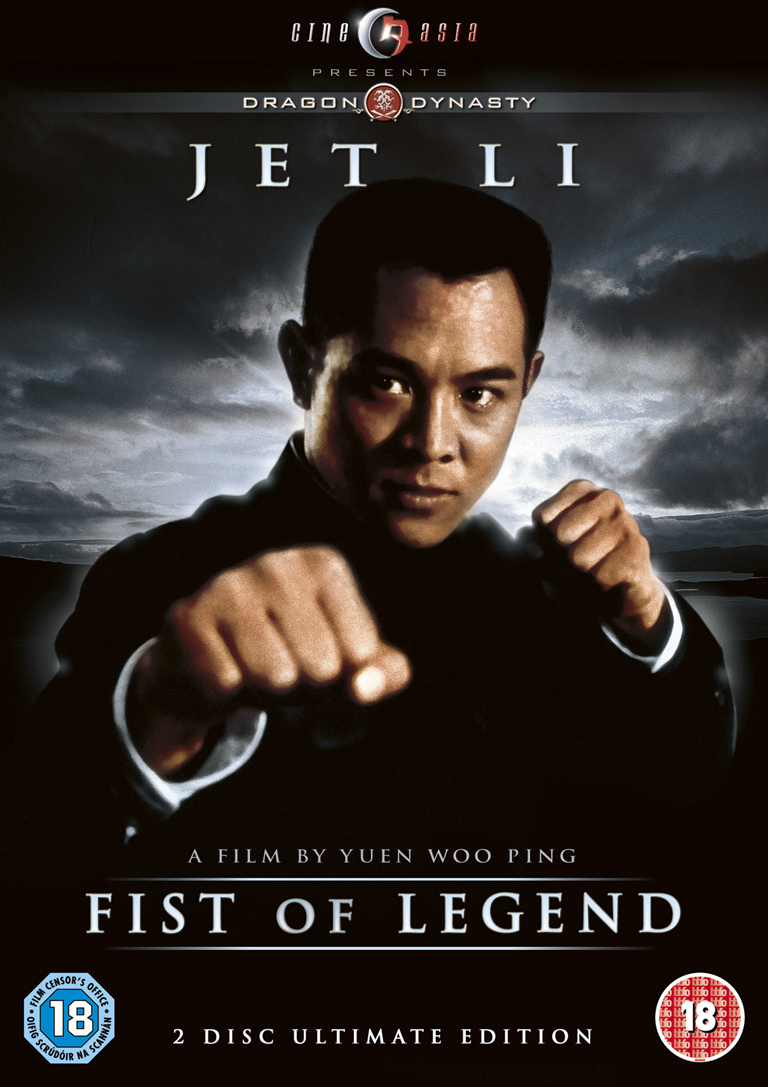 Another remake this time with Jet Li in the lead. Fist of Legend is a remake of Fist of Fury, following Chen Zhen as he tracks down the Japanese men responsible for his master, Huo Yuanjia's death.
This film does take a slightly different turn of events but is more or less the same framed up plot, exploring more deeply the characters surrounding Chen Zhen and promotes a sort of unity between the Japanese and Chinese as Chen Zhen also fights for the love of his Japanese girlfriend.
Fist of Legend is one of Jet Li's top films and an extremely well done remake!
Legend of the Fist
This modern day incarnation of Fist of Fury's Chen Zhen is an exciting action packed film which pays tribute to Bruce Lee.
Donnie Yen is playing Chen Zhen who has returned alive, years after the events of Fist of Fury. As the town is under the control of the Japanese Chen Zhen becomes the Masked Warrior, a vigilante in a Kato-esque outfit (yes, tribute to the Green Hornet's Kato in the Fist of Fury tribute film!).
This film has certain aspects of Bruce's art mixed into it and even his signature screams and cries during the film's finale.  It's action packed and one of Donnie Yen's top films.
New Fist of Fury
This is one of the older sequel/spin-off films, this time it revolves around the family Chen Zhen left behind in Fist of Fury.
This time a very Young Jackie Chan takes over the lead with an entirely new character, training with some of Huo Yuanjia's students (the sifu of Chen Zhen) and fight against oppression in Taiwan.
This is a very early sampling of Jackie Chan and isn't exactly among his best films, but it is a pretty official sequel (there are some pretty ordinary films out there claiming to be sequels) and worth mentioning.
---
Share this article on  Facebook, Twitter or Google+
Films About Bruce Lee
Now the films that tell us more about the legend. These movies tell the story of Bruce Lee's life, with an astonishing lack of accuracy for the sake of entertainment.
However, they are extremely entertaining and can be a good entry for someone willing to learn about Bruce Lee's philosophies, martial arts and life in general.
Bruce Lee My Brother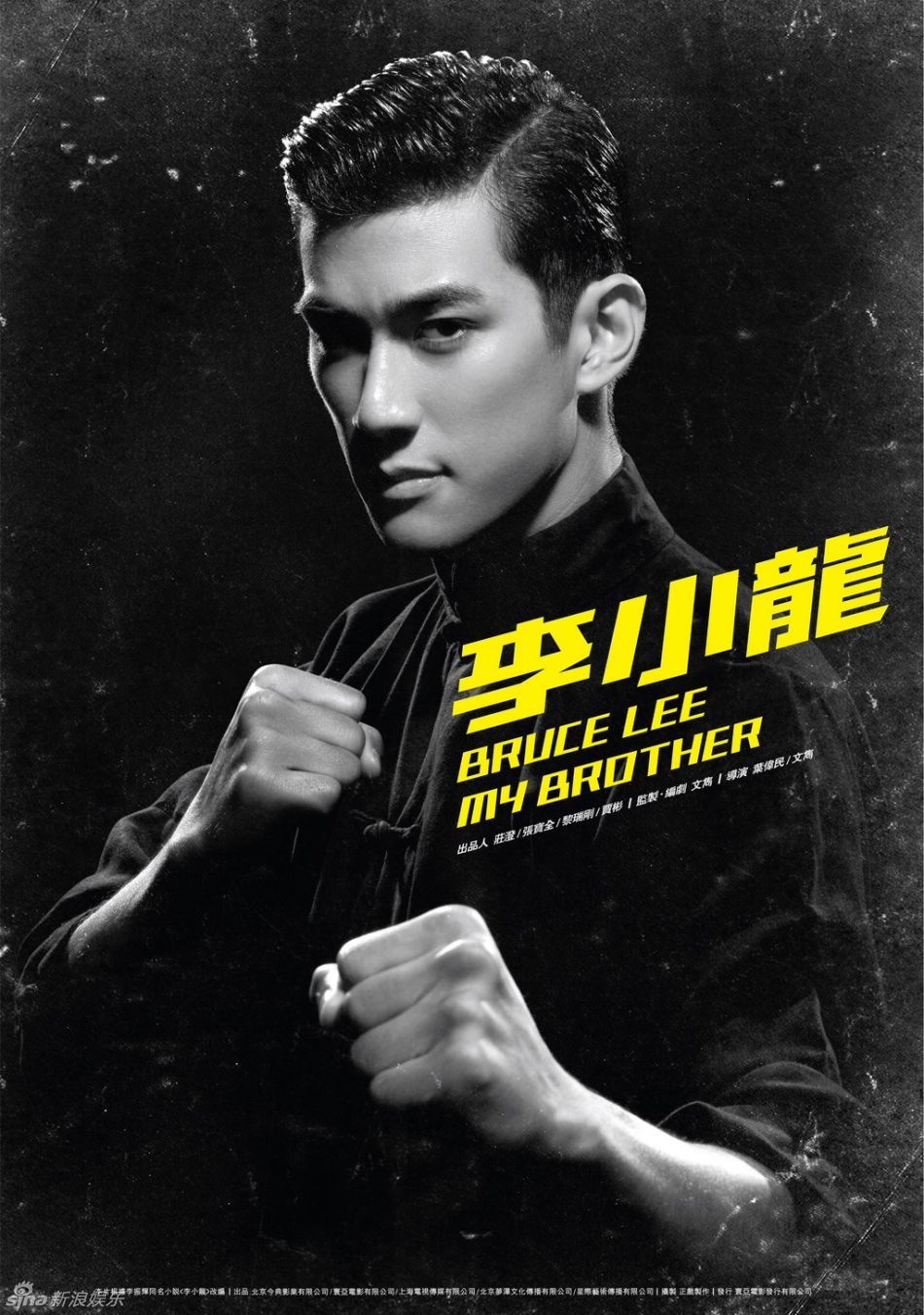 This is perhaps the most accurate of the films as it sticks very close to the facts.
This film is the work of Bruce Lee's younger brother Robert Lee, who wanted to produce a film telling the story of Bruce's teenage years, the things he did back then (like winning the Cha Cha championship, boxing tournament and starting Wing Chun).
As with all movies, there are a few stretches of fiction but very minuscule for the sake of the plot, but overall it's a good representation of the early years of Bruce Lee. A must see for true fans!
Dragon: The Bruce Lee Story
This film is what got me so fascinated with Bruce Lee as a child!
The events are mostly accurate, the main fiction being that he broke his back in a challenge match with Johnny Sun, as opposed to fighting Wong Jack Mann and later damaging a nerve in his back lifting weights and of course, the demon after him and his son, which is just an metaphor for what seem to be family curses passed down from generation to generation.
But if you want a glimpse of the essence of Bruce Lee's character and genius, watch this film and you'll never finish a movie more motivated. Jason Scott Lee delivers a fantastic performance as Bruce and really shines during his martial arts fight scenes.
The Legend of Bruce Lee
This is a film that was pieced together from the Hong Kong TV series of the same name.  This film is heavily based in fiction and vaguely follows the general direction of Bruce's life.  But much like 'Dragon' above, it does present the themes and general essence of Bruce Lee's life and character.
There are, of course, a heap of fight sequences that are done pretty well, giving it some cool action entertainment value.
Overall, this would have to be one of the weakest of these films, but better than a whole bunch of the cheap Bruce Lee films produced after he died.
---
Share this article on  Facebook, Twitter or Google+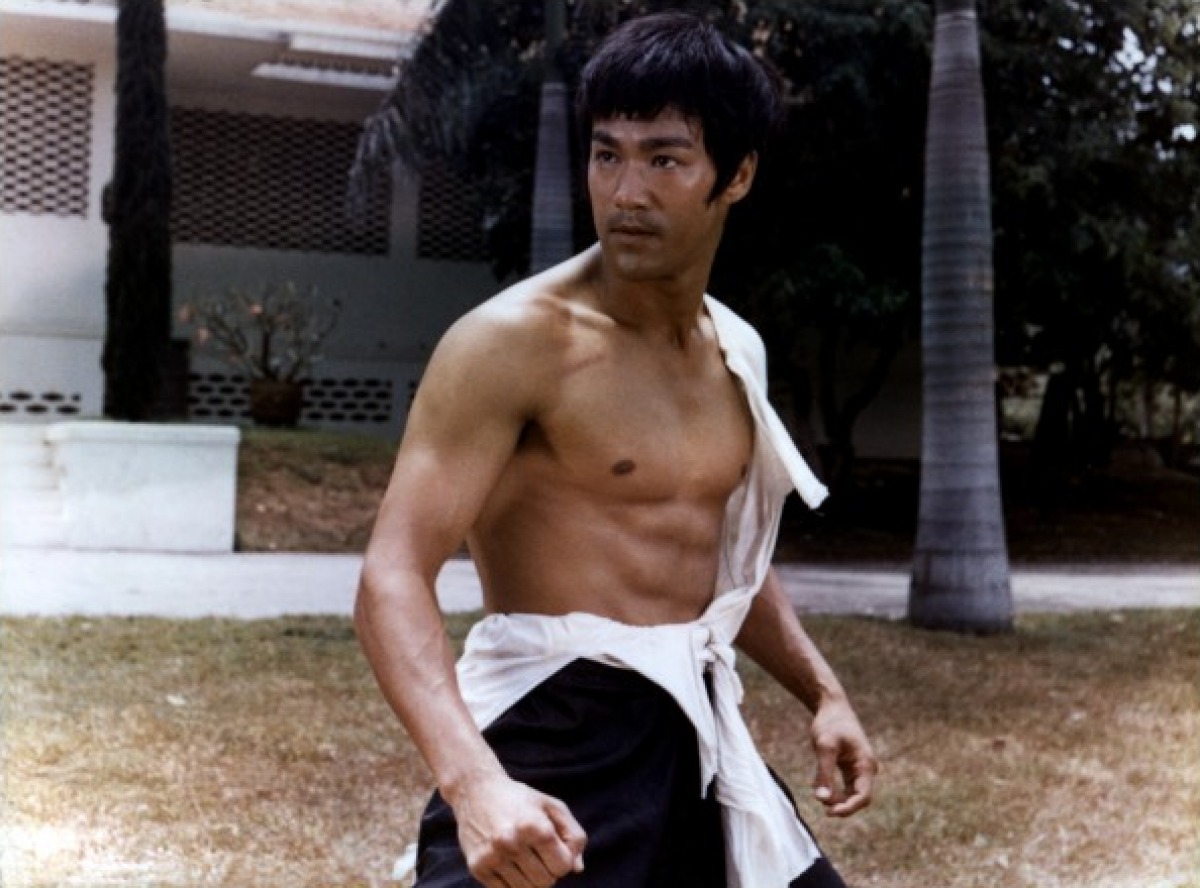 Bruce Lee Inspired Films
Bruce Lee influenced just about every major martial arts movie star since he was first on the big screen in 1971.
This list could realistically be endless, as Bruce Lee has been referenced in countless films, cartoons, video games and TV Shows.  So below is a handful of the most directly Bruce Lee themed/influenced films to have been released.
No Retreat, No Surrender
This was the film that made people take notice of Van Damme, but it is heavily Bruce Lee influenced.
The main character, Jason, wants to be the next Bruce Lee.  He's a teenager in a new town but is being bullied by the students of a local karate club he wants to join.  When things get incredibly tough, the spirit of Bruce Lee comes to him and trains him to become the ultimate martial artist in order to defeat his enemies.  He decides to face his bullies in a local tournament before facing off against Van Damme's villainous character Ivan.
This film shows us that little kid inside of us that gets sick of being pushed around and wants guidance – only he gets it from a legend of martial arts!  It's an American martial arts classic and definitely must be seen by fans of those classics and Bruce Lee himself.
Bloodsport
After Van Damme turned a few heads in 'No retreat, No surrender', he got the lead in Bloodsport, the "true story" of the full of shit martial artist, Frank Dux.
What does the story really have to do with Bruce Lee?  Not a hell of a lot, but his influence is woven throughout the entire film. Bolo Yeung, who also starred in Enter the Dragon, plays a villain every bit as intimidating as his character was in Enter The Dragon, and even uses Bruce's famous line "Boards don't hit back" to discredit Dux's abilities in a demonstration.  There are also references to Bruce Lee's tricks such as his famous coin trick, performed by Van Damme early in the film.
On top of all, Van Damme was heavily influenced by Bruce Lee and this whole film is a product of the movies like those Bruce created.  One of Hollywood's very best martial arts classics!
Enter the Fat Dragon
Sammo Hung, massive Bruce Lee fan and Hong Kong movie legend has paid tribute to Bruce in a number of movies.
But this film is the one most worth mentioning, as Sammo plays a Bruce Lee fanatic who moves into the city for work.  He imitates Lee on every level and is perhaps one of the best impersonations of Bruce Lee ever filmed – despite the very obvious difference in build and look.
He gets into fights, and eventually serious trouble, but uses his Bruce Lee imitated fighting style to tear apart his opponents.  It's a funny film, well done and a pure tribute to Bruce Lee.
Black Mask 1 & 2
Jet Li's Black Mask, and the Andy On sequel are an unmissable nod to Bruce Lee's Kato from the Green Hornet – or as it's known in Hong Kong 'The Kato Show'. The obvious nod being the costume of 'Black Mask' as he ventures out into the city to fight crime.
When Jet Li was first earning a reputation in the US as the next big martial arts star, The Black Mask was one of the films released into the US to feed that reputation and has been cemented as one of his 90's classics.
The first film is decent, the second a little weird and very borderline.  Check out the Jet Li classic to catch the best of these two films.
Black Mask: Read our Review | Buy Online
Black Mask 2: Read our Review | Buy Online
Once Upon a Time in Highschool (The Spirit of Jeet Kune Do)
At first glimpse this Korean film has nothing to do with Bruce Lee other than the many pop culture references by the students of the school this film centers around. But this film is a very heavy drama about some of the coming of age challenges faced by teenagers in a strict environment, especially the high schools of Korea in the late 70's.
Our main character Hyeon Su, played by Sang-Woo Kwon, is in highschool and caught up with the pressure of a domineering father, a savage military school culture and oppressive teachers.  On top that he falls for a girl who ends up going for a friend of his, who happens to be a school bully and is not exactly known for his genuine character.
Where this film takes the Bruce Lee influence to the next level is when Hyeon su has hit rock bottom, he then turns to the teachings of Bruce Lee in his books and transforms his outlook and attitude and steps back into school to fight back against those pushing him around.
This film is uplifting and one of the best films I've seen outside of the action genre for many years.
To walk away motivated and inspired, watch this film.
Kill Bill
This film is a nod to all of the martial arts classics produced from all over the world.
But the Bruce Lee references are hard to miss. Once again, our boy Kato gets a brief mention and also we see the yellow Game of Death tracksuit being worn by the Bride during her final assault on her enemies at the end of the film.
But this film is overall a tribute to all of the great martial arts films and is another list topping Hollywood martial arts film.
The Last Dragon
When you have a character whose name is Bruce Leroy, who wears Bruce Lee's gold medallion, idolizes him, wears the yellow tracksuit and has a picture of him on his dojo wall – then you know this guy is a hat tip to the little Dragon himself.
Hell, this movie even has another character named Johnny Yu who is a caricature of Bruce Lee in it!
This film, the Last Dragon (oh yeah, it has the word 'Dragon' in it, don't know if I should mention that) is an 80's comedy about a young Bruce Leroy, played by Taimak and is about his Kung Fu journey in the modern world.
This is a really colorful film and is a blatant comedy / parody worth watching for any fan of martial arts or Bruce Lee!
---
Share this article on  Facebook, Twitter or Google+
Loosely Related
These films aren't about Bruce Lee exactly but they do owe a bit to him. They do link up quite well and have some relevance to his life and his movies.
The Ip Man movies
It's safe to say that without Bruce Lee taking the martial arts world by storm, a LOT less people would be aware of Wing Chun and Bruce's first teacher Ip Man.
Ip Man was a major hit and has since been an almost over-utilized movie franchise but the action and plot are generally too good to ignore.  These movies often reference Lee at some point since his presence has helped boost that of Wing Chun.
If you haven't seen any Ip Man movies, here are the ones I recommend…
Ip Man – Read our Review | Buy Online
Ip Man 2 – Read our Review | Buy Online
Ip Man 3 –  Buy Online
Ip Man – A Legend is Born – Read our Review | Buy Online
Fearless
This film has little to do with Lee at all. However, fans may be interested in watching it as it tells the story of Huo Yuanjia, the real life sifu of fictional action hero Chen Zhen.
This film is one of Jet Li's finest and a recommended watch for all martial arts fans – it can also be considered somewhat of a prequel to Fist of Fury if you consider the chronology of the films.
---
…and that only scratches the surface.
There are hundreds of actors, movies and references in all kinds of media to Bruce Lee. If you found this interesting, please subscribe using the form below or consider sharing it on Facebook, Twitter or Google+.
Got an entry you think should be on here? Let me know in the comments below!