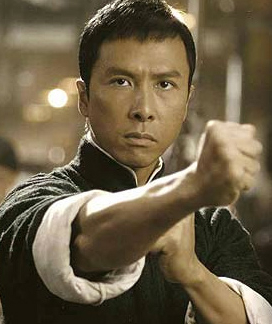 Finding martial arts movies on mainstream streaming services can be difficult,  They're actually kind of rare among general movie goers.
While I could never look past my good old fashioned DVD & Blu-Ray collection when it comes to watching an action packed martial arts film, sometimes the expense and inconvenience of buying and shipping a rare martial arts film to your home is just a bit much.
This is especially true when you can just log in and view a movie instantly elsewhere, whenever you feel like it. But I've discovered some really awesome avenues for finding and watching these films, so I thought I'd share them with you here.
Some of these have FREE trials!
Please Note that a percentage of these are affiliate links which I gain a commission from, which is at no extra expense to you and help support the ongoing costs of this website.  But as you'll see for yourself they're truly worth the the value regardless!
Let's get the obvious ones out of the way…
---
Amazon Prime – $10.99 per month
Amazon has really come to the party with their Streaming Services, offering many martial arts films as a part of their package.
If you go searching for movies on Amazon, you'll see many have the Prime logo in the top left corner – which means they're free to watch with your subscription.  Any films that aren't can be rented or purchased for a cheap price or as part of another Amazon subscription.
You also get access to a range of services and benefits like Free Delivery, Video, Music and books.
The good news is you can try it for free for 30 days and they have quite a few martial arts movies (even some rarer ones) available to Prime subscribers.
You can also stream direct to your TV with Amazon Fire – along with other services.
Sign up for a Free 30 Day Trial
---
Netflix – $9.99 per month
Netflix has actually become quote popular for hosting a range of martial arts movies with anything from popular Hong Kong  films like Ip Man through to American Martial Arts films like Falcon Rising and many others.
Netflix is generally a good place to find the more mainstream fight films but they can get lost among the other mainstream movie titles and Tv series out there.  But if you go looking, you may be surprised with what you find!
You can also stream direct to your TV with Amazon Fire, Roku, Chromecast or Apple TV.
---
Amazon Channels
Oh yeah, back to Amazon again, this comes in addition to Amazon Prime
Amazon have a series of channels you can subscribe to. Many come free with Prime, but you can get far more focused with your subscriptions here, as many channels are packed with martial arts films.
Some of these channels are dedicated to action & martial arts. So you not only get all of the most popular mainstream movies out there, but also some excellent martial arts films that would be difficult to find elsewhere.
Here's a few channels to check out.
Many have Free Trials also!
$2.99 per month
This channel has the most martial arts films of any and a truly impressive selection. Packed with films from a diverse range of countries, Hi-Yah would be my first stop.
$4.99 per month
Con TV is a Comic Con channel with a range of action films including a selection of top Martial Arts films amongst them. If you're looking for a wider selection (not just martial arts films) then this is a top choice. Related Channel:  ComicConHQ also has a few martial arts films in their selection.
$2.99 per month
Much like Con TV above, Warriors & Gangsters is a mixed channel but due to the themes they picked, the channel is flooded with the world's best martial arts films. You really need to check out their selection!
Overall, Amazon Channels is pretty damn awesome, you can explore their range and sign up for a Free Trial Here.
There are many more services out there…
But the three above have the best selection I've seen.  of course due to time and expense there may be some I've missed, but these definitely do an awesome job.
I know many other services have small selections of martial arts films, places like Hulu, Fandor, iTunes, etc but it's so hard to zero down on good (and hard to find) martial arts films. So you may find these services handy.
If you have any recommendations please leave a comment below!  I'd love to hear any recommendations you might have 🙂