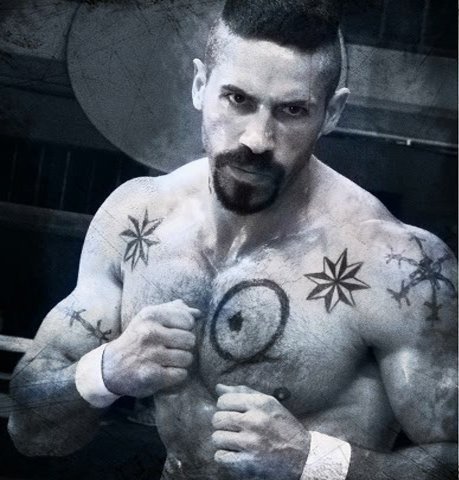 Career making Martial Arts films?
These films have had the most impact on the careers of those in the martial arts movie industry.
These are the films that took little known names and made them people who martial arts fans everywhere recognize whilst evolving the martial arts movie industry itself.
So enough with the foreplay, let's get down to business.
Seven Samurai (1954)
Akira Kurosawa
At the time this was the most expensive movie ever made in Japan.  While Kurosawa was on the up and up from previous films, this was his first Samurai film which not only boosted his career, but also made Samurai films themselves more popular.
This film madeKurosawa known as the guy who made Samurai movies.  He's one of the earliest, most iconic men in the martial arts film industry and this film was his big boost.
It stretches over 3 and half hours, but it's till worth checking out!
Read my Review | Find this movie on Amazon
Come Drink with Me (1966)
Cheng Pei Pei & Shaw Brothers
Here is another iconic movie which made the careers of MANY people in the martial arts movie industry.
It propelled the dominance of Shaw Brothers in this industry but also powered up the career of the lead actress, Cheng Pei Pei.  This film is one of the most iconic in the history of Kung Fu Cinema, and definitely must see viewing for the enthusiast studying the history of martial arts movies.
Read my Review | Find this movie on Amazon
The One Armed Swordsman (1967)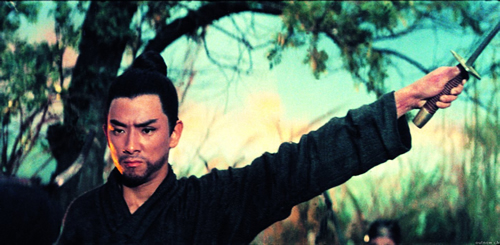 Jimmy Wang Yu
Shaw Brothers had done pretty damn well the year before with Come Drink With Me, but they followed up the following year with another iconic and historical Kung Fu film – The One Armed Swordsman!
This film made Jimmy Wang Yu the biggest Kung Fu star at the time and has also made him a legend of the industry.  Unfortunately there have  been a lot of reports about him being a major douche bag on set, treating his co-stars like complete crap!
Read my Review | Find this movie on Amazon
Big Boss (1971)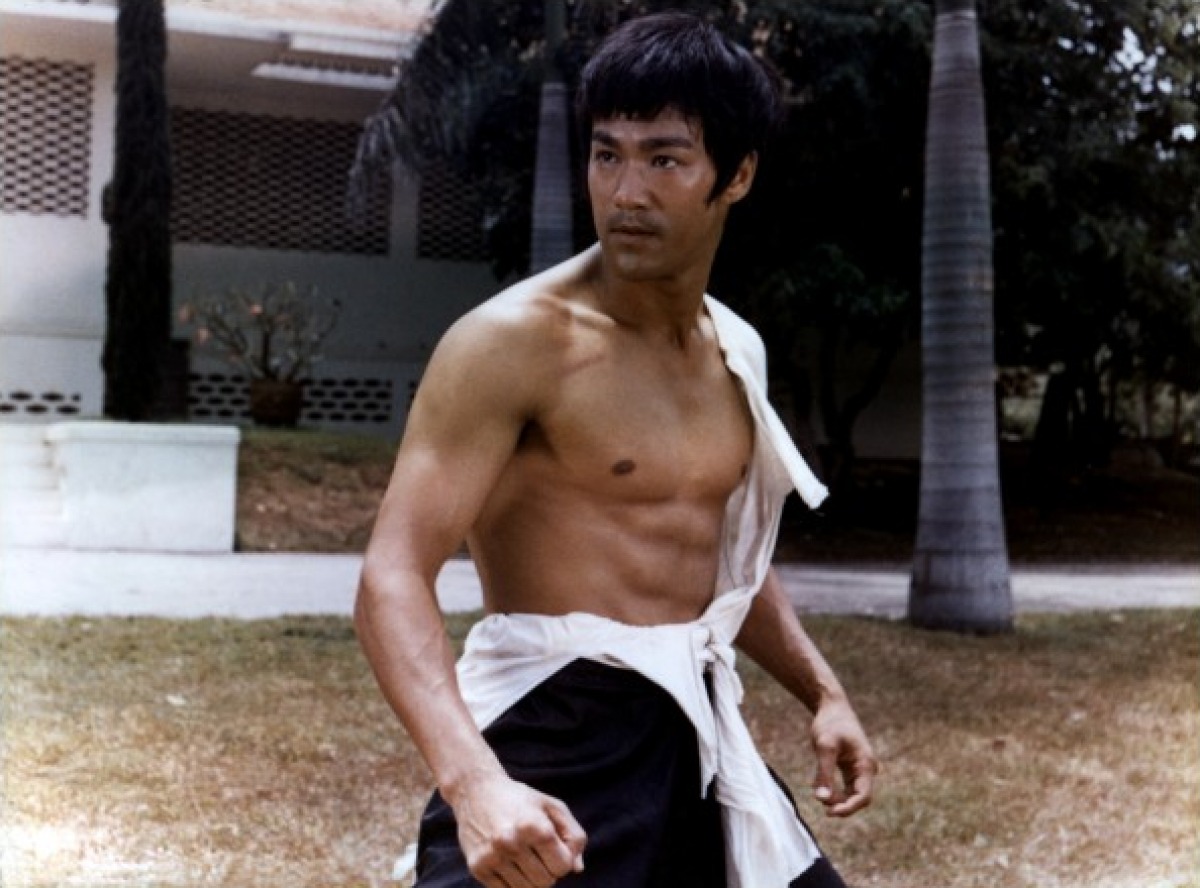 Bruce Lee & Golden Harvest
This film turned Bruce Lee from a little known actor in a TV series into the most popular Chinese actor of his time. It also helped Golden Harvest find it's feet and become a major power to rival that of Shaw Brothers.
Without this film, there would have been no Enter the Dragon to further propel Bruce Lee to his worldwide success.
Read my Review | Find this movie on Amazon
The Street Fighter (1974)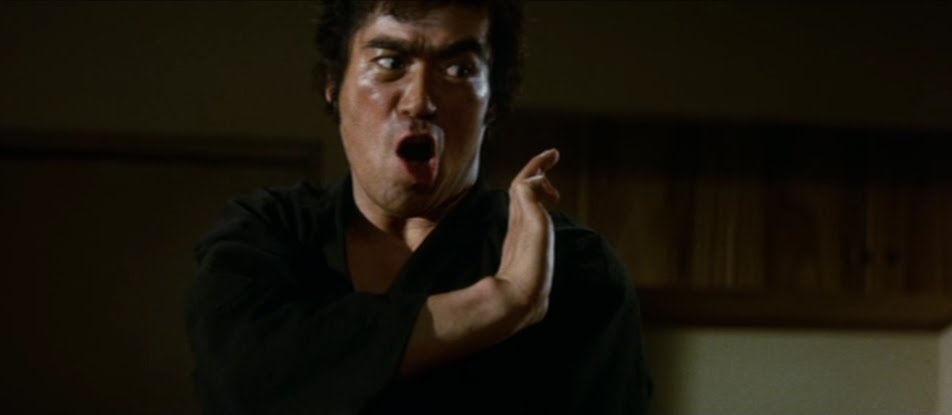 Sonny Chiba
Fans of Sonny Chiba are no strangers to this film.  The Street Fighter is the movie that made Chiba the popular martial arts icon he was destined to be.
Soaked with fake Japanese gore and crazy violence, this film stands out among the gore and violence of any martal arts film made since! (except maybe Story of Ricky!)
Read my Review | Find this movie on Amazon
Drunken Master (1978)
Jackie Chan
So when Bruce Lee died Jackie Chan was being thrown from movie to movie while the studios spent all of their energy trying to create the next 'Bruce Lee'.
Luckily, Jackie knew he had to find his own style of film.  That's when Drunken Master (coupled with Snake in the Eagle's Shadow) made Jackie the popular martial arts star he deserved to be!
Read my Review | Find this movie on Amazon
The 5 Deadly Venoms (1978)
The Venoms
I think it's safe to say that without this film The Venoms wouldn't be known as "The Venoms".  This film is an absolute classic!
Read my Review | Find this movie on Amazon
The 36th Chamber of Shaolin (1978)
Gordon Liu
This is one of the best Shaw Brothers films of all time.  So naturally it's star Gordon Liu got a nice career boost upon it's release in 1978 (damn, what a good year!  Drunken Master, 5 Deadly Venoms and now this!)
The training sequence in this film is amazing and should be seen by any martial arts movie fan!
Read my Review | Find this movie on Amazon
Shaolin Temple (1982)
Jet Li
This was a very young Jet Li's first film! It was also quite a success and spurred many filmmakers into producing Shaolin themed movies.
The film is old and not great in terms of production value, but there is a value to it that many martial arts fans (and especially Jet Li fans) can appreciate.  If you've never seen it and your a Jet Li fan – I'd say you're obliged 😉
Read my Review | Find this movie on Amazon
Yes Madam (1983)
Michelle Yeoh & Cynthia Rothrock
These old 80's cop films are just awesome!
The sped up fights coupled with the drama make them something else.  The movie Yes Madam was also a big boost for two of the best female martial artists in film – Michelle Yeoh and Cynthia Rothrock.
It's popularity helped kick start the era of "80's Kung Fu cop movies" and I think it's safe to say – helped the career of these two ladies!
Read my Review | Find this movie on Amazon
Bloodsport (1988)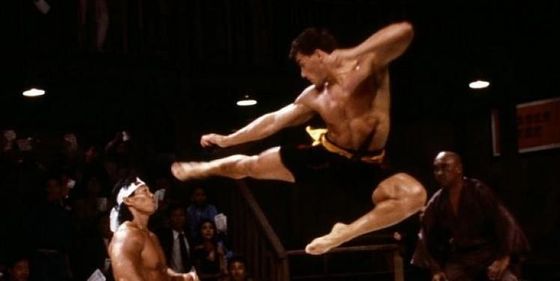 Van Damme
This film is one of the the USA's highest grossing Martial Arts movies.
Van Damme plays Frank Dux who enters the underground kumite.  Referencing Bruce Lee and martial arts movies heavily, Bloodsport made Van Damme a martial arts movie icon.
This film is still a massive fan favourite for many!
Read my Review | Find this movie on Amazon
Nico: Above the Law (1988)
Steven Seagal
The world's deadliest man, according to himself, Steven Seagal hit the big tie with this film.
He was lucky enough to have a friend in the industry studying under him  who wanted to see him in a film, and now look where he is!  Like a lot of Seagal's films, this one has a nice blend of martial arts Aikido action, gun work and plenty of hard edged violence.
Once Upon a Time in China 2 (1992)
Donnie Yen
Whilst Donnie Yen isn't in the lead of this film, his role as Wong Fei Hung's (Jet Li's) enemy General Nap-lan was his break through role. How could anyone complain about a fight between Donnie Yen and Jet Li? That's right, you can't!
This movie is what lead perfectly into Iron Monkey!
Read my Review | Find this movie on Amazon
Only the Strong (1993)
Mark Dacascos
Whilst many would think of the film Drive, it was this film is what brought Mark Dacascos into the homes of audiences – the Capoeira Martial Arts film 'Only the Strong'. It's about a man who tries to end violence in his old school by teaching Capoeira.
Dacascos plays the role extremely well and it has a nice, standard action movie formula.  It was Mark's acting and Capoeira abilities which made this movie awesome.
I definitely recommend it.
The Transporter (2002)
Jason Statham
OK, this movie didn't make Statham famous, but it made him the action star he is today!
Previously famous for films like Snatch, Statham steps up and shows off some real martial arts talent in this movie which propels him into a series of action films.
I especially love the fight scenes toward the end of the film including  the iconic 'Oil' fight scene!
Read my Review | Find this movie on Amazon
Ong Bak (2003)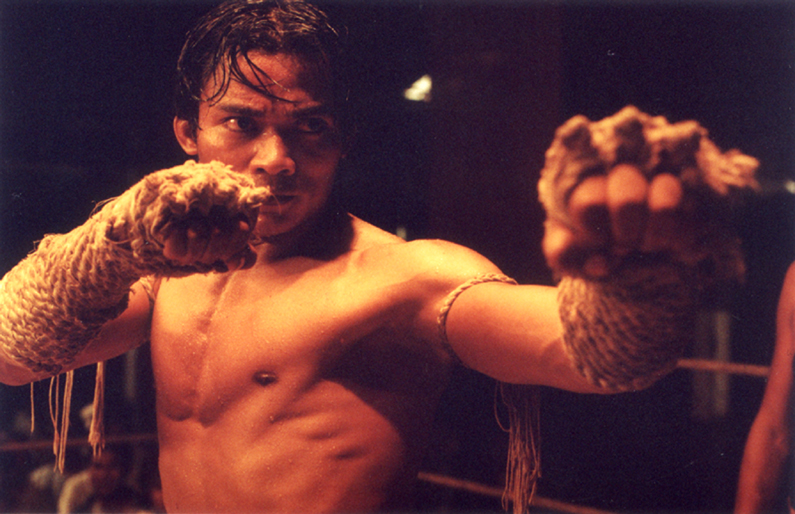 Tony Jaa
Ong Bak needs no introduction!
Tony Jaa's abilities in this film made his career and kick started a resurgence in films with actual stunts instead of wires and CGI.  Something people were desperately longing for in martial arts films.
Ong Bak also put Thailand on the Martial Arts movie map and is one of the most iconic martial arts films of all time.
Read my Review | Find this movie on Amazon
SPL: Killzone (2005)
Jacky Wu Jing
Another Star made in a supporting role, Wu Jing's fight scene with the lead actor Donnie Yen brought him plenty of attention! Wu Jing's overall presence in this film was powerful  and made him one of the industry's top names.
This film also gave Donnie Yen another terrific boost making him the top Hong Kong martial arts actor, which was further cemented with the film Ip Man a few years later.
Read my Review | Find this movie on Amazon
Undisputed 2 (2006)
Michal Jai White & Scott Adkins
When Isaac Florentine decided to create a sequel to Undisputed, I'll bet he didn't think he was going to create a cult classic!
First we've got the American boxer Chambers, no longer played by Ving Rhames but picked up by Michael Jai White.  Second we have the now iconic Russian character Boyka, played by Scott Adkins.
The extremely high level fight scenes and rivalry between these two fighters is hard to ignore. These 2 guys working with Isaac Florentine's crew made one hell of a movie and an arguably better film than the first.  Both Adkins and White are now two of the most recognizable, English speaking martial arts stars in the world today!
Read my Review | Find this movie on Amazon
Chocolate (2008)
Yanin Jeeja
Thailand is back with another showreel style action movie.  This time they introduce female martial artist Yanin Jeeja in her role as the autistic fighter in Chocolate.
This film is the one that has Yanin Jeeja's name all over it and is a must see for fans of Thai action!
Read my Review | Find this movie on Amazon
The Raid (2011)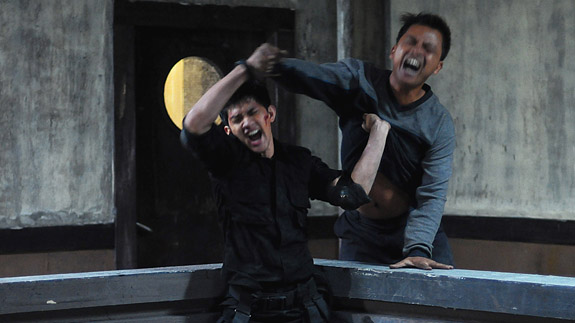 Iko Uwais & Gareth Evans
Filmmaker Gareth Evans certainly turned heads with this film, which put the face of Iko Uwais in the lead and made him a known name in Martial Arts.
This film is a different kind of animal though as it gave Gareth Evans and Iko Uwais all of the attention they could ever need.  It didn't just put Indonesian Martial Arts films on the map but raised the martial arts action bar to a new level globally – prompting action filmmakers everywhere to play catchup.
This film and it's sequel are some of the best films made in recent years.
MUST…..   SEE….
Read my Review | Find this movie on Amazon
Any you'd like to add?
Leave a comment below!
Otherwise if you found this interesting please share it around using the Share buttons on this page.  Also, please subscribe if you want more like this and receive free updates! Thanks for reading 🙂