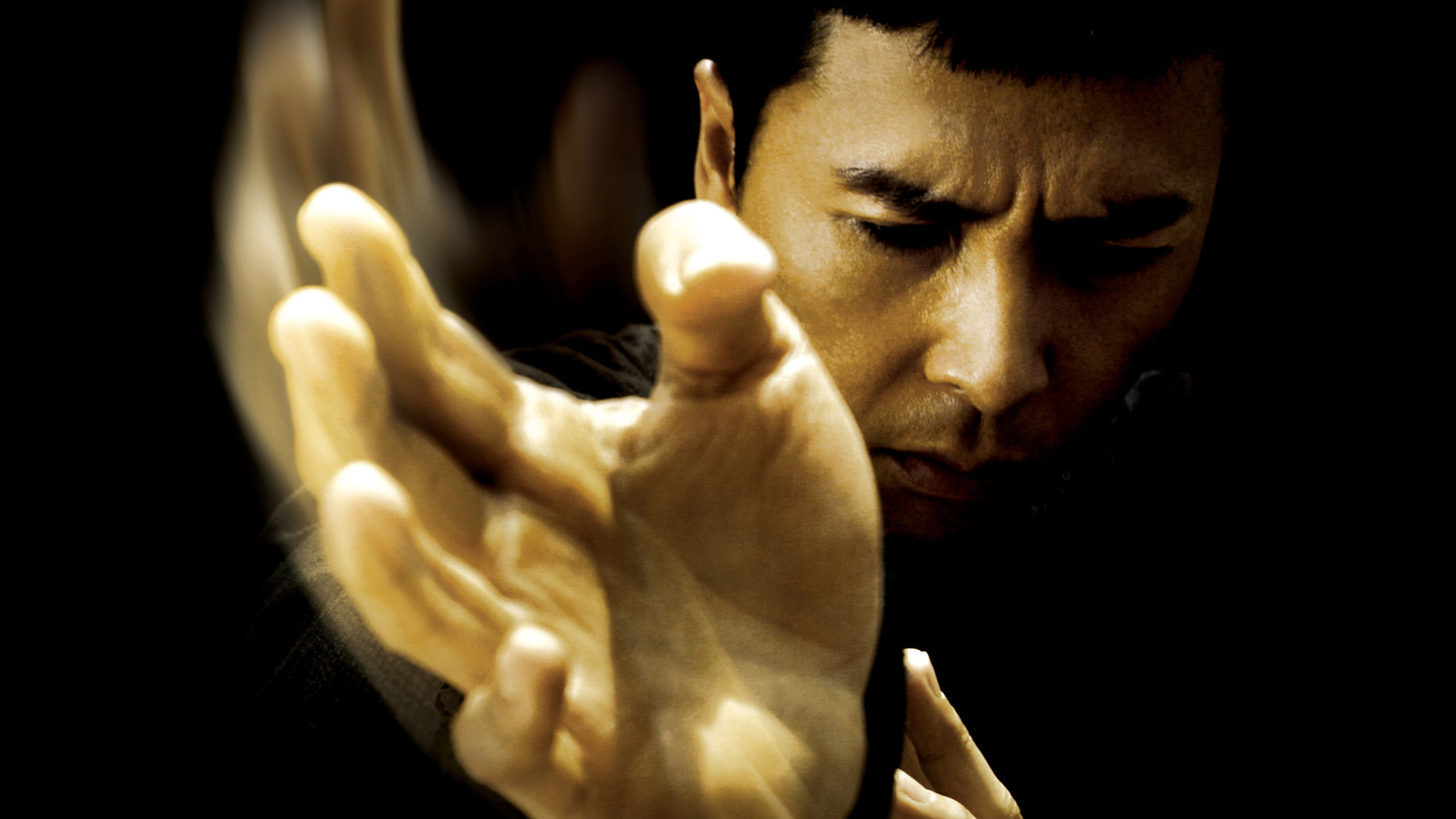 Every few years or so these days, there's another Ip Man film being pumped out of Hong Kong – and rightfully so!
The man is an icon of kung fu, he was the grandmaster of Wing Chun, helped Bruce Lee find his base in martial arts and also the style of Wing Chun itself looks extremely slick when choreographed well.
In the US, films like Sherlock Holmes and Bangkok Dangerous have used Wing Chun effectively in fight scenes.  But what about the serious martial arts films utilizing it? It seems that Wing Chun and Ip Man are extremely popular among Hon Kong films these days but finding good movies can be tough.
While the popularity of Ip Man started with that one Donnie Yen film, there have been many films that have demonstrated the art of Wing Chun and it's origins in quite an entertaining way.
So if you need your Wing Chun / Ip Man fix, here's a list of movies to keep you going!
Warriors Two
This 70's classic film is pretty formula, good-guy ends up in trouble, trains under new-master and then goes back and defeats the bad guy.
The difference is the quality of the film, the inclusion of Casanova Wong, Sammo Hung and of course, the excellent display of Wing Chun technique and teaching in the film.
The training sequence is where the art really shines on this movie and I found it a little educational myself as someone with an interest in the martial art of Wing Chun. It's one of the earliest movies to feature the art outside of Bruce Lee's influence.  An excellent classic Kung Fu film!
Read my review | Purchase Online
The Descendant of Wing Chun
This 1978 film is one of the lesser-known Wing Chun films.
This film is very much referred to as 'an average Kung Fu movie' but has been praised by few for having some technical Wing Chun in it.
This film follows 2 Wing Chun masters training a student each.  When a villain shows up in town the two masters test their students out on the new villains who are out to destroy the Wing Chun style.
Now the most notable film on the list, but part of the style's film history.
Wing Chun
This time we explore the beginning of the Wing Chun style, following the character of Wing Chun, played by Michelle Yeoh and also starring Donnie Yen.
I find it intriguing that Donnie Yen plays a supporting role to Wing Chun herself in this film over a decade before he stepped up as Ip Man!
This film is one of those 90's kung fu films with a heavy base in comedy and light-hearted humor. The character named Wing Chun is caught in a position where she tries to defend her town from bandits and is challenged to a fight – if she loses, she must marry the bandit leader. Meanwhile, Wing Chun's arranged fiancee, played by Donnie Yen, comes to town and things get complicated and movie-obstacle like.
This is another mainstream film with some big names promoting the art through its foundation.  A solid 90's classic and worth a watch for Donnie Yen / Michelle Yeoh fans who love some good ol' 90's Kung Fu!
Read my review | Purchase Online
Kung Fu Wing Chun
So, this film is a lot like the previous as it tells the story of Wing Chun and the beginning of the style. It has a similar premise to the Yeoh / Yen film mentioned above but is much newer and plays out a bit differently, but proves to be a quality film.
This film stars names like Kara Hui and Collin Chow, but Wing Chun herself is played by Jing Bai – who was tragically murdered in 2012, just 2 years after this film's release.
This film is a more modern version of the one above though and I personally found it more enjoyable as Jing Bai plays a very playful and fun-loving character as she sells the role really well.  The art of Wing Chun is represented fairly well and makes for a decent film. Worth a watch that's for sure!
Read my review | Purchase Online
Ip Man
This movie truly started the Ip Man movie craze and launched Donnie Yen even further into Martial Arts stardom.
Donnie Yen takes on the role of the famous instructor of the young Bruce Lee – Ip Man (or Yip Man). Donnie brings his signature level of awesome to the action sequences and plays a calm controlled Ip Man in this fantastic movie.
Not only is the martial art itself performed in an exciting fashion, but it's technical, quick and carries a level of expertise that shows Donnie's dedication to the role. He fights many other masters and even the massively popular scene where he takes on ten karate black belts in a truly memorable and kick ass scene.
No one does Wing Chun on screen like Donnie.
This film is praised as Donnie Yen's best by many, and is one of the best martial arts movies of modern times. If you only watch one movie on this list, make it Donnie Yen's 'Ip Man'.
Read my review | Purchase Online
Ip Man 2
Donnie's back as Master Ip! It's no surprise after the success of the last film and it's classic status.
Ip Man is starting up his club in Hong Kong where he must face the group of Kung Fu masters for permission to teach, while a British boxer named Twister comes to town and starts challenging Kung Fu masters to fights before seriously injuring and even killing one – a friend of master Ip.
Naturally, our hero rises to the ever so fictional occasion and creates another top notch Kung Fu film which holds the quality and 'wow' factor that the first film had.
This would be my second favorite film on this list 🙂
Read my review | Purchase Online
The Legend is Born: Ip Man
Now people are jumping onto the Ip Man band wagon…
This film explores the life of a young, teenage Ip Man as he learns Wing Chun and proves himself to be a powerful fighter in another fictional story with true events sprinkled over it.
This time there's no Donnie Yen but this film carries a certain quality about it reminiscent of his Ip Man films.
This film is not too bad though, and still has a decent representation of the wing chun style and the plot is easy follow.  Another film worth watching if only for a bit of fun.
Read my review | Purchase Online
The Grandmaster
Remember Crouching Tiger Hidden Dragon?
Zhang Ziyi is back as Ip Man and she's using her straight blast punches to take down entire battalions of Gangsters armed with Lightsabers. This one is going to be fun!
Ok, maybe not, she plays another role while Tony Leung putters around her pretending to be Ip Man in a movie which carries that same sad dramatic feel Crouching Tiger had without the charm (or Kung Fu action) that makes it a good film.
It's a slow moving drama which is more of an artistic film for people who aren't axactly action film buffs, as the action is pretty ordinary and extremely wire fu.
Many will disagree with me, but this movie is pretty shite.  I'd avoid it.
Read my review | Purchase Online
Stranger from Shaolin
Another 70's film (1977), Stranger from Shaolin is about a young girl named Yim Wing Chun whose family is killed by Manchus.  She flees to a Shaolin temple where she helps out by doing manual labor disguised as a man to strengthen herself.  Eventually she teaches herself Kung Fu by watching the abbot but creating her own unique style.
Naturally she goes after the Manchus and kicks some ass.
This film is another 70's Kung Fu film which sticks to that tried and true formula.  But it's one of the higher quality lesser known Wing Chun films out there.
Ip Man: The Final Fight
So another actor takes on the role of Ip Man!
While this film is better than 'the Grandmaster' in my opinion, it's still fallen very short of the Donnie Yen classics and comes across as another Ip-milking money maker.
It is, however, not too bad.
The action is decent and the story is solid as they explore the final days of Ip Man and the criminals he fictionally bashed before his time was up.  I personally would only watch this film if you're a die hard 'Ip Man' fan…
It's called final fight, but it also proved to be the last 'non-Donnie' Ip Man film I ever purchased.
Bruce Lee My Brother (aka The Young Bruce Lee)
This film is more about Bruce Lee's youth than the art of Wing Chun, but it is included on this list as he does train in Wing Chun in the movie.  Since Bruce Lee played such a large role in popularizing Wing Chun (training under Ip Man) and using it to overcome obstacles in the film, I felt it was a solid entry.
The film itself is a solid film about Bruce Lee, who helped make Wing Chun famous by taking it to the United States and teaching it over there in his younger days.
This is good dramatic movie for fans of Bruce Lee and Wing Chun that has a little bit of nice Kung Fu action.
Read my review | Purchase Online
Prodigal Son
This is one of Yuen Biao's very top movies but also happens to have some solid Wing Chun in it too!
It's a funny film in which Yuen Biao's character believes he is a powerful martial artist until he discovers that the fights he wins have all been fixed.  When trouble arises he trains in Wing Chun to become the fighter he always thought he was.
This film is a kung fu classic and a must watch – especially if you're a fan of Yuen Biao's ridiculous athleticism!
Read my review | Purchase Online
I love Wing Chun
This film from 2011 is considered the worst on this list and an overall terrible film. But hey, let's include it anyway just to be complete!
It's a film which has little to no action and is dependent on some pretty crappy jokes and humor. It's about a young man named Wing who lives with his Uncle & Aunt, sent to the city so a man named Hung can check out a map on his ass, and find some valuable treasure.
You get the idea, it's awful!  But it's one of the few known commercial Wing Chun movies out there.
The Scroll of Wing Chun White Crane
This 2014 film has some Wing Chun themes in it, and is about two people, a girl named Fan and Xing, who obtain a scroll called "The White Crane Kung Fu Manual" from their Grandfather after he discovers it.
After Fan attends a Wing Chun Kung Fu Festival she is spotted by gangsters who want the scroll, so naturally, they must protect the scroll and fight back.
This film isn't as well-received as others on this list but is a Wing Chun movie nonetheless!
Credit goes to "Moanin Ronin" in the comments (not his real name I think) for letting me know about this one!
The Final Master
This 2015 film also features some Wing Chun action and themes.
'The Final Master' follows a Wing Chun master who wishes to open his own school but must defeat 8 martial arts to do so. But the plot thickens as he learns he has become a part of a larger power struggle in his community.
This film has also received reasonably positive reviews and is considered well done and one of the few that doesn't revolve around Ip Man.
Credit goes to 'Willie' in the comments for this one!
Ip Man 3
This film is one of the best on this list but is perhaps the most Ip Man / Wing Chun themed film ever produced.
Why? Well let's get some stuff out of the way…
Ip is back and played by Donnie Yen (hell yes!), criminals are harassing a school, Ip's wife is sick and Mike Tyson picks a fight with him. That's the short and rushed summary of the film except for the Wing Chun stuff.
In this film, Ip Man is challenged by another Wing Chun Master played by Jin Zhang and has an ultimate Wing Chun vs Wing Chun showdown between both men that's for the ages!
Donnie is awesome as always and Jin brings higher energy to his Wing Chun performance than expected. They both compete for the title of Grandmaster throughout the film which leads to this challenge match.  All the while we get to know Ip Man himself a bit more personal as he spends time with his wife who is severely ill.
This film is excellent and worth the watch if you're after Wing Chun and Ip Man themed films.
Master Z: Ip Man Legacy
If you enjoyed Max ZHange in Ip Man 3, then check out the spin-off film Master Z: Ip Man Legacy!
The film follows the defeat of Master Z by the hands of Ip Man has keeps pretty quiet in the aftermath. But he must dust off his Wing Chun skills after he gets into strife with a foreign fighter his life gets interesting again.
This film has a great cast to back it up with Dave Bautista, Michelle Yeoh and the awesome Tony Jaa.
Check this one out! Grab it on Amazon.
Ip Man 4
At the time of this update, Ip Man 4 is still being made. But I thought it would be nice way to end this list by discussing the future of Ip Man.
Yep, Donnie Yen is coming back!
After stating Ip Man 3 was going to be his last Ip Man film, it seems Donnie can't get enough of the Wing Chun master and is returning for the forth film.
Fans who want to see Donnie Yen and Scott Adkins in the same film will finally get what they want as Scott will be playing a role in the film.
It's being released in December 2019 (at time of writing this) so there's plenty more Wing Chun action to come!
Do you think I missed any?
Check out the comments below for more recommendations. Some films mentioned below have Wing Chun scenes in them but aren't precisely 'Wing Chun' or Ip Man films.
I've done a hell of a lot of research and time on the couch (poor me, right? haha) to find these Wing Chun / Ip man classics and putting them to the test. But chances are there are a few I've still missed in the vast sea of films out there.
So you may know something I don't!  Leave a comment below if there's any mainstream martial arts films you feel are missing from this list.
Thanks for reading and I hope you find something worth watching here! 🙂