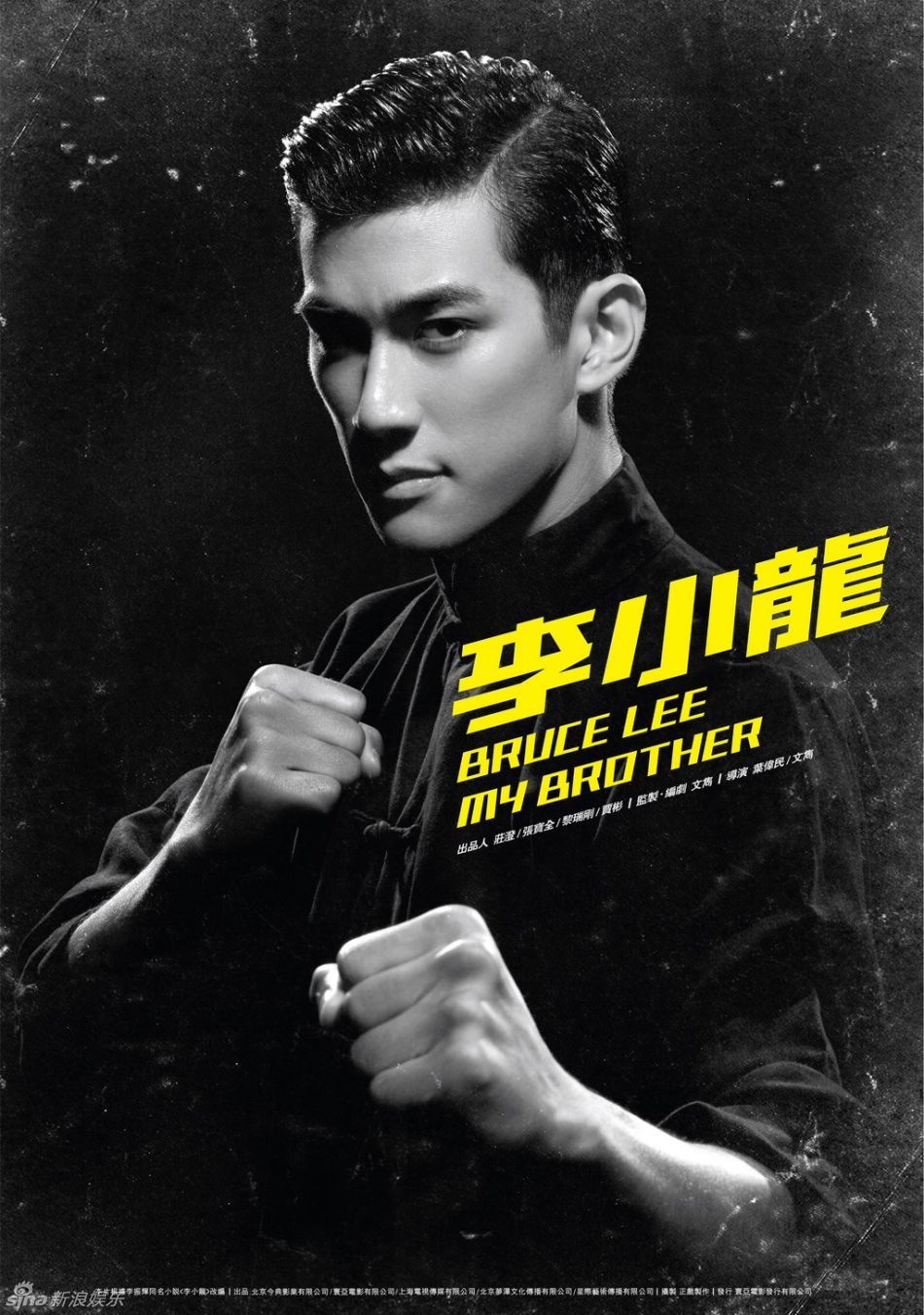 Ever wondered what Bruce's life was like back in the early Hong Kong days?  Bruce's young brother Robert Lee remembers and tells us all about those days in great detail.  The story told, is based off the book "Memories of Lee Siu Loong
" written by Bruce's siblings, and is done so quite well.
The movie starts before the arrival of the little dragon.  His father Lee Hoi Cheun is working on the road over in the United States as a performer in Chinese Opera when he hears news of his wife Grace Lee giving birth to their son.  In confusion, the nurse asks for the baby's name.  Not fully understanding the two new parents reply by saying 'push', the result is the name 'Bruce' Lee being written on the birth certificate.  From there young Bruce is taken home, known for his Chinese name 'Jun Fan', his grandmother gives him the name 'Phoenix' to trick the demons into thinking he is a girl.
We're shown Lee's upbringing, encounters with racism and the events of his adolescence before he eventually is sent to the United States.
Not an action film, thank god!
I love martial arts movie's and action, but a good movie based on Bruce Lee's life was in desperate need with more facts and less fiction. The truth is Bruce Lee's life was amazing, but it was still a human life, yet most other movies about his life ( like Dragon: The Bruce Lee Story or The Legend of Bruce Lee)  have glorified the events of his life into an action film filled with blatantly inaccurate events that were completely fabricated.
This movie is different!
This movie closely resembles actual events, which involves a lot of normal, 'life' events instead of ridiculously fictional martial arts fight scenes.  Covering such a events such as Bruce's victory as the Cha Cha Champion of Hong Kong, and becoming the high school boxing champion are all real events, portrayed realistically.It's a breath of fresh air!
Even more so, they show more of Bruce's family life, the fun he had growing up, the trouble he got into, and the girls that were chasing him (he was a bit of a child star in Hong Kong, having appeared in many films).  Bruce's introduction to Wing Chun was interesting, I do like the fact that they demonstrated that Yip Man was indeed the master of the school, but Bruce's direct instruction actually came from William Cheung – a fact a lot of people don't realize about Bruce's formal training.
Although the emphasis is more on the normal aspect of his teenage life, the fact that it is about Bruce Lee doesn't quite make it a martial arts movie on it's own – you need some action!  They delivered just a taste of action toward the end of the movie.
Martial Arts and Action
The majority of the action Bruce fighting against the British boxer Charlie.  You see Bruce become the highschool boxing champ using his Wing Chun to defeat Charlie.  He then also fights him in a re-match without rules, which he also wins.
For what little fighting there was, the stylised fighting style of Bruce's is depicted in a way I think resembles the way he would have fought back in the period.  The Wing Chun used is quite technical while at the same time not perfect – as I'm sure Bruce's wasn't at the time  (he wasn't yet the fighter we remember him as).  The battle cries and hints of his future style are shown, as if to give a foreshadow of things to come.
This is what I loved – no back flips, no effortless victories, no hype – just a realistic look at the legend as an actual person.  When Bruce is in a threatening situation – he runs!  When in a fight he gets hit and even a little beaten at times.  It's about time!  Bruce was a real human being.  Even at the top of his game Bruce wasn't as indestructible as portrayed – the words of Dan Inosanto and many others who knew him well.  He was good, one of the best, but not invincible –  and this movie does a great deal to cement the fact that he was a human that was just as vulnerable to defeat in a physical confrontation as any other human.
I think this is a better testimony to how far Bruce had evolved as a martial artist – showing his roots in a realistic way – one thing that was really cool was the comparison of shots in the movie to old black and white photos of Bruce himself.
Would I recommend it?
A must for Bruce Lee fans.  You get a real story that isn't over hyped.  It's not an action flick, although there are some good fights toward the end of the movie.  This movie is about showing a part of Bruce's real life in a movie, well worth a look.
Find it on Blu-Ray
Region A (US & Canada)
Bruce Lee My Brother on Blu-ray

Region B (UK, Australia, New Zealand, Europe, etc)
Young Bruce Lee on Blu-ray
On DVD –
Region 1 (US & Canada)
Bruce Lee My Brother on DVD (Region Free)

Region 2 (UK, Europe, etc)
Young Bruce Lee on DVD

Region 4 (Australia, New Zealand, etc)
Bruce Lee My Brother on DVD