Every year, Seagal rounds up some dudes and pumps out another generic action flick.
Well he did again only this time it's not really a Seagal movie – it's a Bren Foster Movie!
We'll get to Bren later…
First of all, this movie is based around a bit of gang war.  Seagal is the old kingpin who has a team of tough guys behind him.  There's a few other guys floating around town, causing strife but a new guy named 'Ice' (Ving Rhames) is out trying to take over.
Among all this we follow a guy named Roman or 'The Shadow' – played by Bren Foster.
Roman was Seagal's (character's) top man who took care of business as he "learned from the best".  He is sent on a job to kill a prisoner but is set up by a then imprisoned Mr Ice and kills the wrong man.
So as a punishment for his stuff up, he is temporarily retired and his main weapon – his deadly hands, are broken and leave him him handicapped.
But as things start to get crazy with the gang war, 'The Shadow' starts stepping in to protect certain 'good' people and eventually gets caught up in the whole game again – kicking ass with broken hands!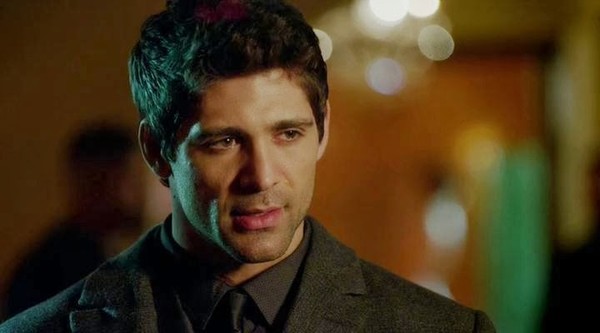 A Bren Foster Movie
I gotta say, I love that this filmed has been billed with Steven Seagal, Ving Rhames and Danny Trejo but the main character is Roman, played by Bren Foster.
Seagal passes the torch to a guy who actually has the ability to carry one of his crappier films and make it watchable. Bren Foster's abilities catch your attention every time he gets into a fight in this film.
To me, this film highlights the potential of Foster as he could become a very popular martial arts movie star.  The Australian Martial Artist has been acting for years and has a solid list of credentials behind him.
He has fought in various full contact kicking boxing and Muay Thai fights, teaches Brazilian Jiu Jitsu, holds a 1st Degree blackbelt in Hapkido, Hwarang do as well as a 6th Dan in Taekwondo – also being a former world champion in the sport. On top of all that he's got the look and the ripped physique needed for the movies.
This is the first film where I've seen him utilize his martial arts talents, performing some spectacular kicks mixed with some awesome Muay Thai elbow combinations and bring that sense of energy to the action scenes.  Just watch the opening scene with him breaking into the prison and you'll know what I'm talking about.
The rest of the film?
It was pretty standard and nothing special with some stale acting and highly predicable turns in the plot.
Seagal throws in a few wristlocks and some very pathetic techniques are thrown by some of the other actors – including some severely crappy kicks from Ving Rhames.
The overall quality of the film is down and is propped up by Bren Foster's performance – yet it scrapes in as a cheap and watchable film otherwise.
You will notice a few guys in this film, obviously Seagal is in it but also former UFC Heavyweight Champ Frank Mir plays a small part and Jeet Kune Do teacher Ron Balicki steps in for a nice little knife fight – fitting as he was once Steven Seagals' bodyguard.
Overall?
Some bad mixed with some good.  Bren Foster is the reason I enjoyed this film and with some more experienced action choreographers could be the next big thing. Luckily he makes this otherwise sub-par movie pretty watchable with his martial arts.  Check it out!