The Rebel is a Vietnamese film with a good story and houses some cool action with the talents of Johnny Nguyen.
Nguyen plays Le Van Cuong, a secret  agent working for the French during their Colonial rule in 1922.  Cuong and the other agents he works with have a simple job, to help find and take out rebels.
During an operation Cuong suspects his superior officer Sy (a man with tremendously stylish hair for 1920 Vietnam) of some foul play, and begins to question everything he does.
After capturing a young girl named Thuy, who's father is the rebel leader, Cuong's superior officer Sy starts to torture her for information.  Later that night, being fed up, Cuong helps Thuy escape, and they both become fugitives.
Cuong and Thuy travel to find Thuy's father, meanwhile they are being tracked by Sy and his men.  Meanwhile the two get very close and form a relationship.  Along the way they face suffering as well as battles between themselves and Sy's men before arriving at the village where Thuy's father resides.
From there Sy and his men arrive and a big finale of gun fighting and top notch martial arts action take place!
A story of tough times
Under the Colonial rule of the French it seems Vietnam suffered, at least according to this movie.
Some of the things we're shown in this film really have you feeling for the people of the country.  The slavery and torture shown in various parts of the film show a disgusting side of man's nature. Sy and his men are ruthless, killing and doing whatever the hell they feel like to get what they want.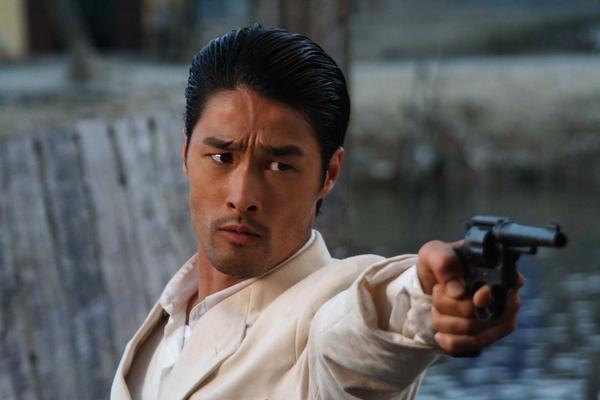 As Johnny Nguyen's character Cuong begins to see the difference there is some questioning, but it doesn't take long for him to realize he's been working for the bad guys, he even offers Thuy a gun to take her revenge on him if she sees it as necessary.
The movie looks at how the French modernized Vietnam but took their freedom at the same time – which creates a tremendous racial barrier between the two cultures.  Even Sy, who is Vietnamese and working for the French, seems to be in control throughout the film walking about as a superior officer in front of some of the French soldiers – which got me question to if he, the character, would believe for a minute that he could be seen as an equal in the eyes of another race back in times of such racism.
This later proves to be a valid thought as his superior officer overlooks him for a promotion, bringing in another French man to take his place.
This whole theme of racism in movies is told in an obvious way that creates a greater gap between the two to more simply identify the 'good guys' from the 'bad guys', and seems to work well in most martial arts films, including this one.
The Action & Martial Arts
This movie has some decent action spread pretty thinly throughout, with a nice little chunk saved for the film's finale.
Short flashy fights are what this movie consists of mostly, with Johnny Nguyen showing off his amazing fighting style, which seems to be a combination of Acrobatic Wushu and Muay Thai, with many elbows and flashy kicks being thrown.
The purist in me had to ask the question – would a Vietnamses know Kung Fu or Muay Thai back then, but then I simply shrugged my shoulders and enjoyed the action (considering the fighting in 99.9% of martial arts movies is pretty damn far from realistic).
The best work, as usual, is saved for the final fight scene between Cuong and Sy.  Sy is the master of an Iron Shirt style by the looks of it, and it takes a tremendous amount of fighting before they even begin to hurt him.  But with a vicious and unrelenting attack from Cuong, this movie finishes off with a pretty solid fight that's worthy of any great martial arts film.
The Verdict?
Not too bad, a decent story with decent martial arts action.  Check it out if you get the chance!
On DVD –
Region 1 (US & Canada)
The Rebel
Region 4 (Australia, New Zealand, etc)
The Rebel on DVD