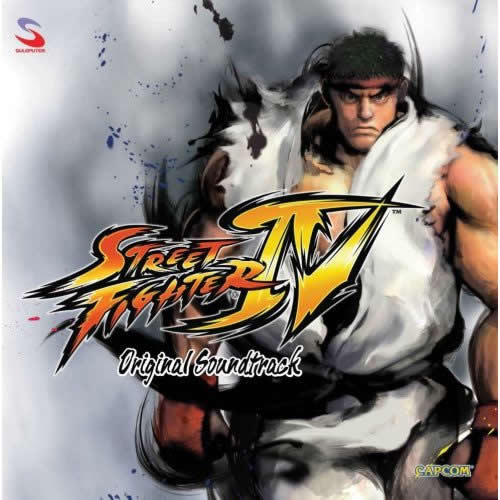 Of course, Ryu and Ken are back along with Guile and Chun Li.  Bison and Shadowlaw, or Shadaloo as they call it in this dub, are history and there's a new bad guy in town – Seth, leader of SIN.
Street Fighters have been disappearing all over again, so Guile and Chun Li are investigating.  Just like the first Animated movie, the bad guys want to get their hands on Ryu but this time it's because of the power hidden within his Dark Hadou.
After Sakara randomly shows up on Ken's doorstep, aswell as Chun Li & Guile they all team up to find Ryu.  After a fight with Crimson Viper, who works for SIN, Ryu is reunited with his old friends.  But Ken receives word that his wife Eliza is with the enemy so all of them work to break in and fight the bad guys, this time with Ryu forcing himself to fight whilst controlling the Dark Hadou.
One big reunion!
This movie sees all of the main characters from previous films reunited.  It almost seems to pick up like the events of all the films precede it, despite the fact none of them seem to tie in with each other – but this is kind of cool as it seems to funnel them into this point.
Ken's not as layed back anymore and is instead experiencing a mid-life crisis, wondering about his friend Ryu, who is doing the same old – wandering around trying to find himself.  Apart form that the movie is a bit stale, and seems to be about the characters getting back together again as this new threat shows up.
There are hints of Bison still being alive and also Ken's wife Eliza being pregnant, so the future could be interesting.
The Martial Arts and Action
It just doesn't compare to previous efforts.  Less fighting that is not as well animated is what this movie has to offer.
The Dark Hadou once again exchanges cool martial arts fights for super powers that are more special effect driven that choreographed animated violence.  It is slightly disappointing that this series started with a strong foundation of action in Street Fighter II but has been watered down.
The Verdict?
It's ok, but nothing special.  Check it out if your a fan of street fighter but expect the weakest anime movie released to date.
On Blu Ray –
Region A (US & Canada)
Street Fighter IV The Ties That Bind
On DVD –
Region Free (Plays in all countries)
Street Fighter IV The Ties That Bind (OAV): Complete Box Set (DVD)