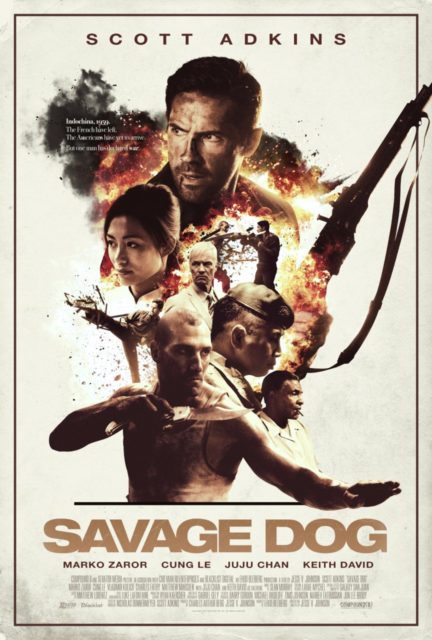 If you're not excited about the idea of a film starring Scott Adkins, Marko Zaror AND Cung Le, then I don't think we can be friends anymore. (OK, I'm only joking, I need all the friends I can get.)
The film is called "Savage Dog" and it looks awesome!
With these guys all having extremely high level martial arts films under their belt, I'm super-excited to see this one on the way. When you consider that the last film Adkins and Zaror worked together was on the film "Undisputed 3", one of the best martial arts films of the past 20 years.
Throw Cung Le into the mix and you've got a massive amount of talent packed into one film!
To give you an idea, here's the trailer:
This film looks like it's going in a slight different style than a lot of other films Scott Adkins has lead, being less flashy and more brutal and real (more like "The Raid" films by the sounds of it).  The cast had a few things to say about the film:
Scott Adkins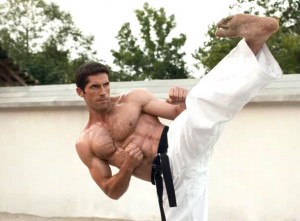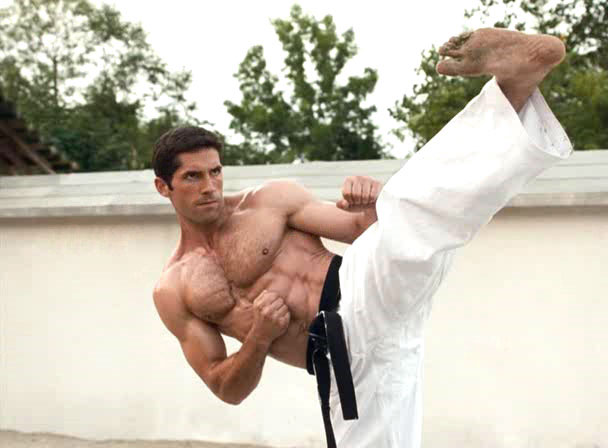 "The fights in this film are more realistic than most of my other films. We're not doing so much the long takes or the flashy techniques; we're trying to be more brutal and gritty because that goes with the story that we're trying to tell and the character I play. It's hyper violent in a fun way. It's something that I enjoy. It's cinematic and violent."
As the film is set in Indochina in the 1950's, Adkins observes: "A white guy doing martial arts in the '50s doesn't necessarily make sense, but my character Martin is living in Indochina, so we're saying he's had some experience training with some Thai fighters, so we're mixing some old school boxing techniques with some sort of Thai boxing techniques."
On playing the character Martin Tillman, Scott Adkins says: "Martin is one of these characters that doesn't say much. He plays his cards close to his chest. He's a tortured soul. I've played this type of character before, but it suits me well." 
 "You're gonna get a really tight and engaging story," Adkins promises.
"It's something different, set in a time period that you've not quite seen before for this type of movie. It's got strong characters, and it's got some great action. I'm very happy to be working with Luke LaFontaine the fight coordinator. He's bringing something interesting to the fights. Luke has done a stellar job."
On his co-star Marko Zaror, he states, "Marko and I worked on Undisputed III together. He's an incredible martial artist, and one of the best in the business in screen fighting. We're quite similar in many ways."
Marko Zaror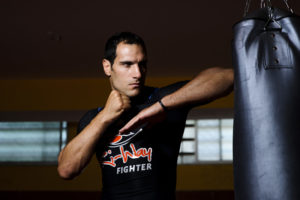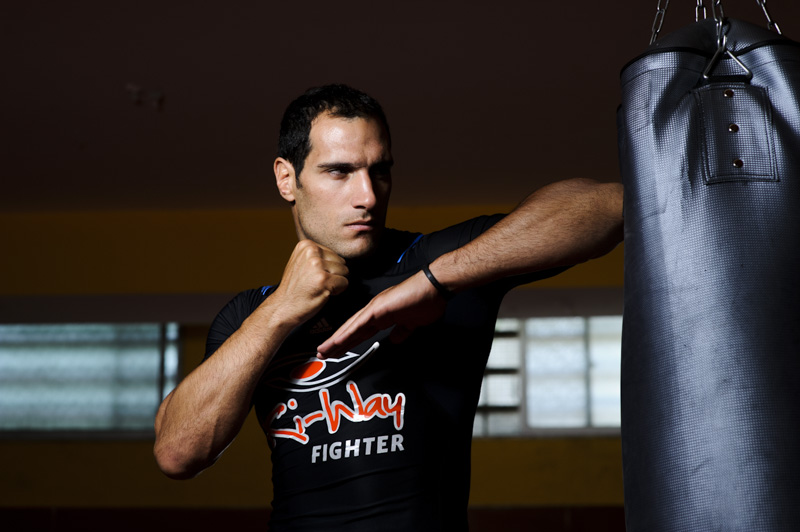 Marko himself had a few things to say in regards to the character he plays:
"I wanted to find the Rasignac within myself. He's an assassin, an opium dealer, and he fought in different divisions. He's a war assassin, and he gets in Martin's way. He has codes of honor and respects life and death, and has his own philosophies."
On the incredible fights featured in Savage Dog, Zaror says, "The fight scenes will shake things up. The fights will be realistic and will use some interesting weapons. My character knows Savate, a unique style of martial arts."
Cung Le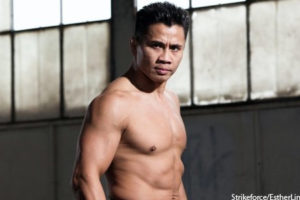 Cung Le, the MMA/UFC fighter and leading martial arts actor plays the antagonist of the film, he states:
"My character Boon is just trying to make a living, but because of his military background, he sometimes works for people that he doesn't necessarily like. He's there doing his job. His main focus is to make sure his family is taken care of. Whether he's a good guy or a bad guy, he's just got to be there to make sure things get done. I dig this character. I wanted to see what kind of a guy I could pull from Boon. I've been through a lot, and I thought I could pull some emotions and moments from my own life to show how Boon would react to certain situations."
He also discusses why he took on this project: "I jumped on this because it was a chance to work with Scott Adkins and ultimately do a big fight with him. The centerpiece fight we have is savage!"
Keith David
Longtime character actor Keith David, who plays a supporting role in Savage Dog laughs when asked what audiences can expect when they watch Savage Dog: "One hell of a ride! Once it gets started, the rollercoaster never stops! If you like that feeling that you get in the pit of your stomach when you're riding a rollercoaster, you'll love Savage Dog!"
"Savage Dog" will be released in theaters and on all VOD platforms summer 2017 from XLrator Media.