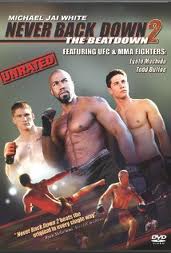 If you've seen the first 'Never Back Down', you'd be forgiven for expecting a Teenage MMA movie which has the feel similar to that of an episode of 'The OC' (I swear to god I never watched the OC! Don't tease me lol).
But that's not the case!  This film is directed by and stars the constantly awesome Martial Artist Michael Jai White, who turns the movie into something a bit more grown up with more intelligent martial arts themes and realistic action (mostly).
The movie has a similar premise to the first with a bunch of young guys who are competitive and want to enter an MMA competition.  Their reasons are to overcome some personal issues and settle a score.
Also, just like the first, they need to seek out a teacher – Casey Walker, played by Michael Jai White.
Who are our main guys?
The very characters themselves are a comment on Martial Arts training and practice – both when commenting on skill sets and personal motivation.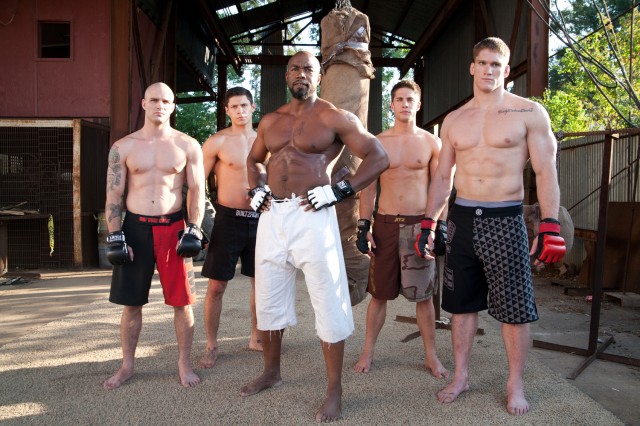 Obviously, we have Casey Walker – played by Michael Jai White. Casey is a world class fighter considered to be one of the best in the world, but a shady past and prison time have him keeping to himself and his team of fighters.
He is rather interesting playing not just a coach but a mentor – with a hard street edge backed up by his undeniable martial arts talent.
He is played by Michael Jai White, who shouldn't really need an introduction – he's a top name in martial arts movies these days.
We've got Zack Gomes – A highly skilled boxer who finds himself medically unable to box due to the risk of injury and going completely blind. He steps up to learn the other half of his missing game – the ground.
He can stand up and punch already, but his instruction the ground game and also incorporation some Capoeira style kicks help him to become a more complete mixed martial artist.
He is played by actor and martial artist Alex Meraz, who has studied MMA, Karate, and Capoeira – even winning several karate tournaments in his time.
Second, Justin Epstein – A former shy kid who has been attacked by a local gang and needs to overcome some confidence issues.  Unfortunately he turns into a bit of violent monster and becomes an antagonist in this film.
Justin Epstein is played by Scott Epstein, a professional Mixed Martial Artists, Brazilian Jiu Jitsu practitioner and actor.
Third, Tim Newhouse – a gigantic hulk of a guy who has been training the longest out of the young characters.  His motivations are more financial as his family is struggling to make ends meet.  He is a somewhat neutral character in comparison to the others.
Recognize him? He is played by UFC Heavyweight fighter Todd Duffee, adding to impressive line up of martial arts talent this movie already has.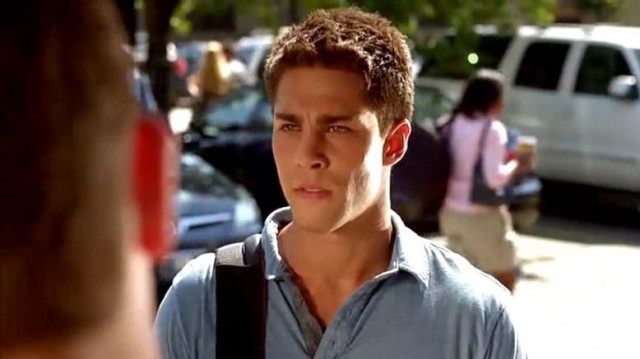 Finally, Mike Stokes – this intense fighter is played by Dean Geyer former 'Neighbours' star and Australian Idol competitor….
What?
Yeah – he's one of our leads and he is played by a singer and soap actor! But he does a good job playing Mike, both in attitude and character as well as physical performance. Mike Stokes is a wrestler with anger issues, he's been kicked out of the wrestling club and needs an outlet.
So he picks up a striking game from 'Case' whilst sorting out his issue of anger and learning to control himself following the ideal of 'Emotional content, not anger' – as described by Casey (in reference to Bruce Lee from Enter the Dragon). He learns to channel his anger as opposed to being controlled by it to become a better fighter.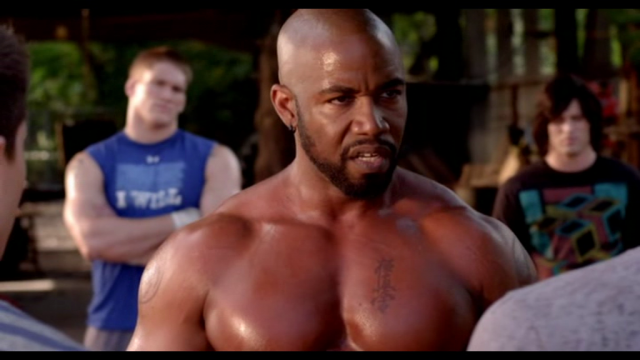 The movie as a whole?
These characters all contrast each other well, both in regards to personality and their fighting strengths.  Casey acts as a mentor who guides them all from their different extremities into a balanced team until Justin goes a little crazy.
The movie highlights a lifestyle of training and how it affects the lives of those in it. It's not a fast paced action film but more of a drama which has some decent fighting action mixed into it.
There's a even a nice link to the original film with Max Cooperman being the kid behind 'The Beatdown' – a local Mixed Martial Arts fight night.
The Martial Arts?
What can you expect from Michael Jai White and his team?  As stated above this movie is less 'action movie' style fighting and more realistic MMA style fights and training sequences.
The final fights, some of the few along the way and even the training sequences are awesome to watch – especially if you're a a training enthusiast of martial arts – the action movie junkie may not think it's anything special but they'll still find it entertaining.
The best fights is between Michael Jai White's character, cuffed, against some policeman. MJ's usual smooth and precisely timed movements are shown off fantastically in this sequence and really tops off the quality of this film. Even his submission stylings at the local bar were impressive to watch – Jai White is just a top level martial artist and it shows with his work.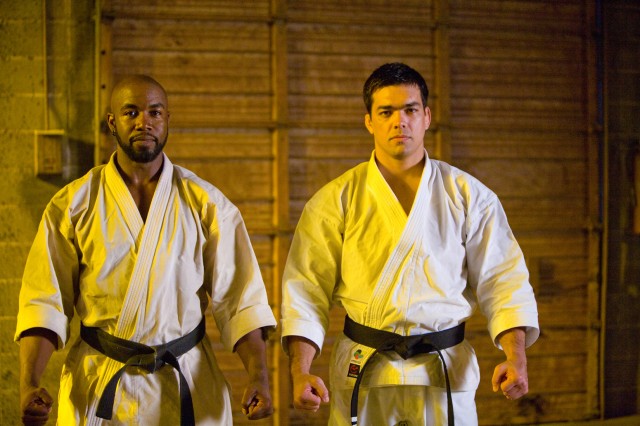 Extra tid bit: Lyoto Machida pops up briefly in this film sparring with Casey Walker!
Overall?
A very well balance drama/action film, plenty of MMA action from th emain cast, some fancier stuff from Michael Jai White and top story to back it up.  I recommend this one to anyone!
On DVD –
Region 1 (US & Canada)
Never Back Down 2: The Beatdown
Region 2 (UK, Europe, etc)
Never Back Down 2 [DVD] [2011]