Iko Uwais is fast becoming a massive fan favorite for martial arts movie enthusiasts.
With only a handful of leading roles to his name, Iko's insanely high level of silat based martial arts action as given him a lot of recognisability in the film industry.  It also helps that one of his early break-through roles was the most talked about martial arts action movie of the past decade – The Raid.
Either way, Iko is still only in his 30's (at time of writing) and has plenty of solid years left in his career. So now is a good time to get caught up, soak up some action and jump on the Uwais fan bandwagon…
So, what are Iko Uwais' best films?
Iko has been in some of the greatest martial arts films of all time.  He's also had a handful of cameos in other massive and not-so-massive films and is showing no signs of slowing down, focusing on a quality over quantity approach with his career.
So below, are his very best action movies…
---
Merantau
Iko's first film, Merantau, is an Indonesian movie about a boy's right of passage into manhood.
Released in 2009, Merantau follows Yuda as he travels into the city to find work and prove himself as a man before coming home as a success.  But things get a little hairy as Yuda gets caught up in a deadly situation after saving a girl from a local crim.
As things escalate, so does the action and Iko gives us a showreel style of performance very similar in fashion to Tony Jaa when he broke out with Ong Bak – only less fancy flips and acrobatics and more deadly, intense fighting action.  This one is hard to ignore and a solid 'country boy meets big city' action film.
---
The Raid (aka The Raid Redemption)
This is the film which blew a massive crater in the action movie genre. The Raid was released in 2011.
The intense, claustrophobic feel of this action thriller makes the savage fights and martial arts choreography really grab your attention like no movie before it. Iko Uwais plays Rama, a Police officer joining in on a Raid in a criminally infested apartment building.  When the building goes on lock-down, all the crims turn on the team in a fight or die struggle for survival.  Things are personal for Rama tough as he fights to extract his brother, a criminal living in the building.
I don't know what else to say, this is one of the absolute best action films ever produced on the planet. 
Don't know where to start? Start Here!
---
The Raid 2
With the success of the Raid, the man behind it all, Gareth Evans, got his team together to make the film he's been dreaming of for years – The Raid 2.
This is the film Evans intended on making but didn't have the budget, so he produced the low budget introduction in the first film – with the success funding this movie. Again, Evans picks Uwais for the lead in this one to continue the story of Rama, this time going undercover to collect intel and bring down the larger boss behind the criminal organization – by befriending the son of the kingpin.
The film has more plot than the first, but just as much action with a longer run time. This follow up, released in 2013, follows Rama into prison where he starts his operation, with action and memorable new foes peppered throughout the entire film, culminating a fantastic Silat vs Silat final fight which is absolutely stunning.
See The first film, then watch this.  Both Raid films are Iko's absolute best!
---
Headshot
This 2016 film stars Iko Uwais as he plays Ishmael, a young man with a vicious past which affects his new found friends once he awakes in hospital. The violence escalates as Uwais' character must save a young girl from the violent criminals he used to run with.
This is a fun, action-packed film but doesn't quite meet the standard of Merantau and The Raid films.  It's still a fun and highly violent film which acts a slightly watered down version of his previous ones.
Still, check it out!
---
Beyond skyline
Iko Uwais plays a decent sized role in this 2017 film as Sua, the leader of an underground human resistance.
I probably should mention that this film is about a band of people fighting against Alien invaders. This film is more Science Fiction than Martial Arts as it's packed with special effects and aliens, but we still get to see Iko cutting things up with his blades.
While this movie is on his list, it's a far drop in quality form the previously mentioned movies, as this film comes across quite cheap and nasty at times.  But there are a couple of fight scenes when Iko is introduced, midway through the film.
Overall this film has a bit of a mixed reception, but many fans still like it for what it is.  See this on and make up your own mind!
---
Honorable mentions
With only a few leading roles, I felt it important to mention some of the films Iko has had cameos in as some are quite impressive, others still showcasing his martial arts talents.
Below are the films you can see Iko pop up in!
---
Star Wars: The Force Awakens
Many wouldn't expect a violent film star like Iko Uwais to pop up in the first of the Disney/Lucasfilm owned Star Wars films!
Iko pops up midway through the film on Han Solo's junker, playing the leader of a small group chasing Han for some money they feel he owes them. The film itself is a fun action Sci-Fi (it is STAR WARS after all) but features barely any martial arts – apart from some rough lightsaber dueling.
Uwais is barely in this film, he doesn't showcase any of his physical talents, but its good to see him in it nonetheless.
---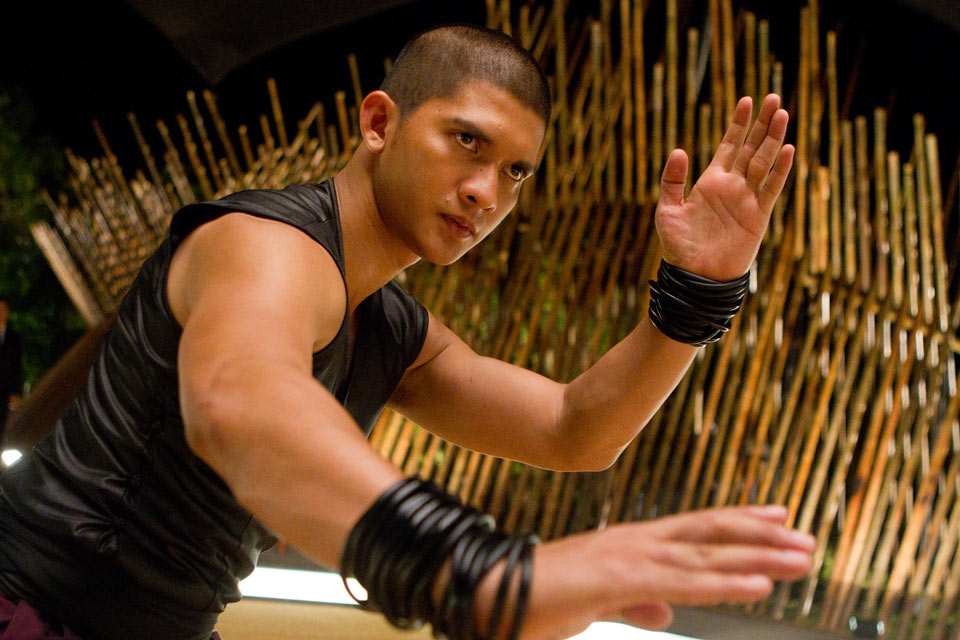 Man of Tai Chi
Iko has another small cameo in this film, in which he plays the opponent for the star of the film Tiger Chen.
It's quite a fleeting cameo and not really worth watching if you only want to see Uwais in it, but the film itself is quite solid and fun packed with action.  I recommend this film for action and martial arts fans, as Keanu Reeves also does a good job as the film's main villain.
Good film – not for the involvement of Uwais necessarily, but the action in general.
---
What does the Future Hold?
At the time of writing (July 2018), Iko's career still has many more films lined up which promise some kick ass, violent entertainment.
Below are some upcoming titles you can expect from the man.
---
Triple Threat
This is what I'm most excited for.
Slated for release sometime in the next year or so (the date seems to keep shifting), this action film follows a team of mercenaries as they must go to battle against some professional assassins.  It's basically like 'The Expendables' of the martial arts film genre, and a bit of possible dream come true for fans.
Here's who is going to be in it:
Iko Uwais
Tony Jaa
Tiger Chen
Scott Adkins
Michael Jai White
Michael Bisping
Yanin Jeeja
Celina Jade
As advertised – that's one hell of an exciting lineup.  This should be one hell of an action film!
---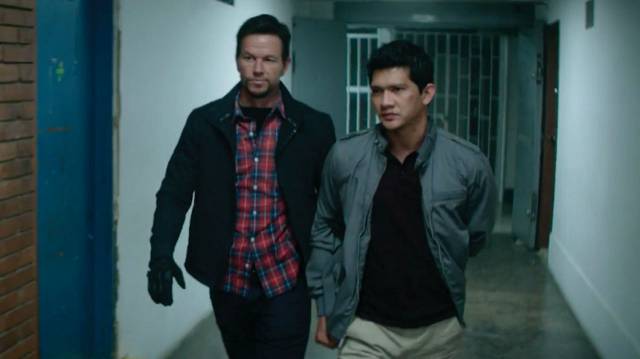 Mile 22
This action film, released in 2018, teams up Iko Uwais with Mark Wahlberg and Ronda Rousey!
Basically, it's about an elite intelligence officer from the US who tries to smuggle a mysterious police officer with sensitive information out of the country, with the assistance of a top-secret tactical command unit.
Again, it has potential so keep an eye out for it!
---
The Night Comes for Us
Iko appears to play a lead role in this film which also features Joe Taslim as a violent gangland enforcer who faces trouble with his Triad Crime family.
I don't know much else about this film but since it involves a lot of the usual names, it could be another potential film to look out for.
---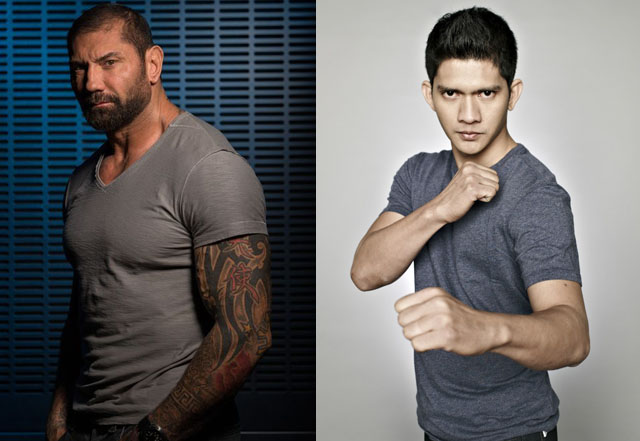 Stuber
This film is going to be an action comedy featuring Uwais and Dave Bautista.
It's about a guy named Stu, an Uber driver who picks up a detective who is hunting down a savage killer. Stu gets caught up in the action where he struggles to keep his service record clean and still at a 5-star rating.
Action comedies can be a little iffy, but we'll see what this one offers once it's released!
---
That's all for now!
Uwais will no doubt have many more projects pop up in his future.  he has the talent himself and in those around him so keep an eye out for his films as they do promise to deliver.
If you feel I missed anything, please let me know!  If you want to discuss further, leave a comment below.
Thanks for reading, have a good day!