The martial arts movie industry is packed with talent these days, every new action movie has some form of Martial Arts choreography in it at some point.  But there are a handful of guys out there who seem to be making the most exciting movies, with the fast paced exciting fight scenes and extraordinary acrobatic skill taking things to a whole new level that's previously unseen.  The list below covers a few names who I think are going to really take off over the next few years, and who I constantly keep an eye out for.
This is in no way considered a 'top' list, since there are simply too many people out there to keep track of, and simply a matter of who I personally follow.

Donnie Yen
Donnie Yen has been doing some pretty amazing work over the last 10 years.  When you take a look at Killzone, Flashpoint and Ip Man 1 & 2, you can see where his skill, choreography and onscreen presence have really evolved, with many people out there claiming his to be the best choreography since Bruce Lee's.  However Yen is retiring in the next fews years (or so he says!), so keep and eye out for some awesome movies on the way, because they won't last forever!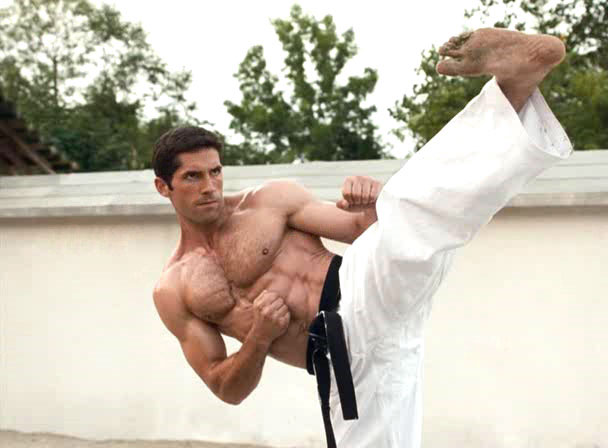 Scott Adkins
While the name Boyka (Undisputed 2 & Undisputed 3) may have created a character that really cemented him as an martial arts action movie icon, his work since hasn't dropped in quality.  The ability to perform the stunts he does without wires are making him hugely popular.  With other top films like Ninja, and a few upcoming projects like El Gringo and Undisputed 4, you can expect to see some awesome stuff coming from UK's finest Martial Arts man. He's got the skill, the physique and the acting ability, keep an eye out for his movies.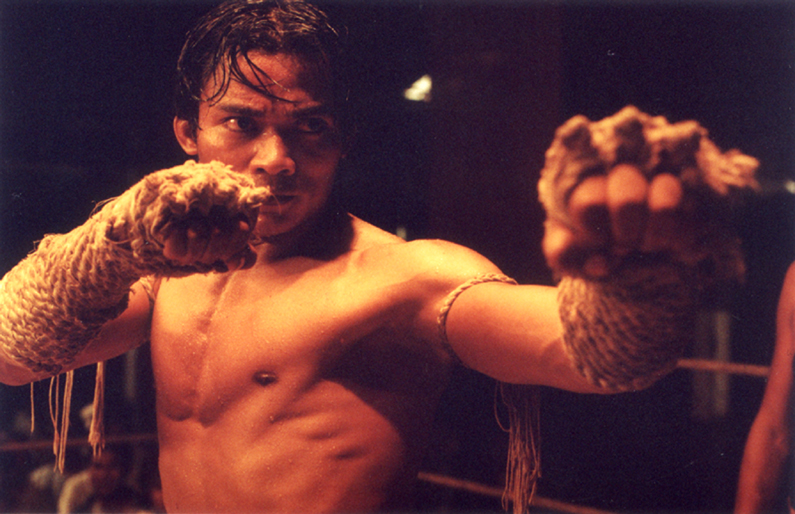 Tony Jaa
If you haven't seen Ong Bak yet, then you're missing out on martial arts movie history – when Thailand became a major player as a kick ass place to make good fight flicks.  He's since followed up with The Protector (Tom Yum Goong), and OngBak 2  & Ongbak 3.  He hasn't made a hell of a lot of movies, but what he does make is quality.  Be on the look out for The Protector 2 this year!
Michael Jai White
If you want serious martial artists in movie roles, you can't look past Michael Jai White.  He holds 6 black belts, his skill is very real and for a big guy he can really move! He's worked with some of the greatest in the industry, and the last few years has been pretty actively pursuing roles as a leading man in Martial Arts Movies.  Check out Undisputed 2, Blood and Bone and Never Back Down 2 to see some of his best.
Jacky Wu Jing
With China's top guys like Donnie Yen, Jet Li and Jackie Chan getting older, they'll have to pass the torch to guys like Wu Jing.  One of his defining roles in Kill Zone really showcases some of his best work, which he then followed up with Fatal Contact,  Fatal Move and Legendary Assassin.  He's a guy who really has exciting moves and fast paced fight scenes.  Check out our music video from Fatal Contact for a taste of Jacky Wu Jing's top action.
Jason Statham
Although he wasn't heavily training in the martial arts until The Transporter, Jason Statham has picked up the excitement and energy of past martial arts films and really shot them into the mainstream, making himself one of Hollywood's best leading action stars.  While some of his movies don't have a hell of a lot of Martial Arts action, he's still letting his abilities shine through in The Transporter movie series, War and The Expendables (I can't get enough of the fight scene on the basketball court – sweet justice!).
Van Damme
This is the part where you ask me if I'm losing my mind!
Van Damme's career is nothing like it used to be, and many people haven't been taking him seriously in the past years but I'll give him some credit.  The movies he's been pumping out and is planning on releasing have been bringing some of the best names in martial arts onto DVD and Bluray.  He's worked with Michael Jai white in recent years for Universal Soldier: The Return and he's going to be in The Expendables 2 with a huge list of top guys, as well as another Universal Soldier flick with Scott Adkins (who he's worked with previously in Assassination Games).
You can't say he hasn't got an eye for talent, and he's helping these guys in what seems to be a tough movie genre to succeed in (slow down a bit on the movie downloading, start buying a few!).